Cerro Negro is a volcano in Nicaragua. It is one of the most unique among the sizeable collection of volcanoes that the country is blessed with. There are a number of factors that sets the volcano apart from the rest of the volcanoes in the country. For starters, let us look at its age.
The formation of Cerro Negro was close to one hundred and sixty years ago in 1850, and this makes it the youngest volcano in entire Central America. The young age of the volcano, coupled with the volcanic activity that is constant makes it impossible for plants and trees to grow in the black, steep slopes of the volcano. The slopes have fine volcanic sand covering the steep black slopes in some places and in others, have huge volcanic rocks.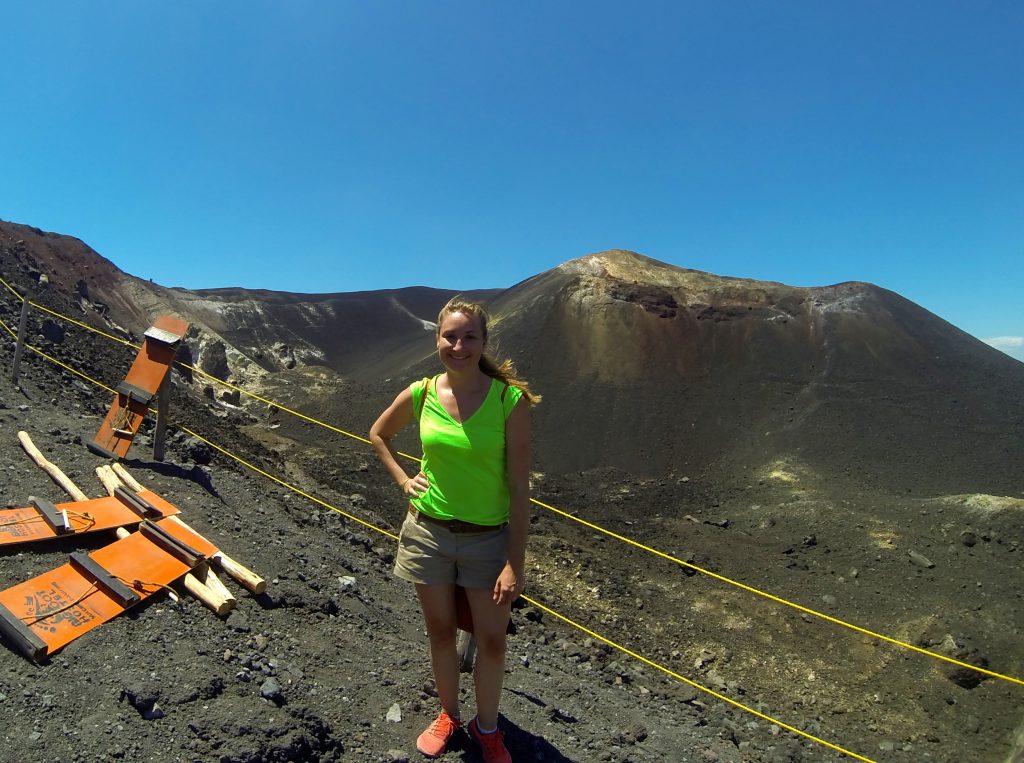 Hiking in Cerro Negro Volcano is quite easy when compared to other volcanoes. The volcano has a basic trail that has mostly rearranged volcanic rocks in the way. There is no shade though, as there is no vegetation, and the intense sun makes the short climb a bit tough. It takes only about forty minutes to reach the top, and once you are here, you can enjoy the amazing scenery from here. The crater is equally impressive.
Information . . .
Name – Cerro Negro

Type – Cinder cones

Coordinates – 12 . 506 ° N, 86 . 70 2 ° W

Elevation – 728 m

Last Eruption – 1999

Status – Active

Activities – sand-skiing, Climbing

Difficulty – 3 / 5