The dilemma between buying petrol, diesel or CNG cars has always puzzled a lot of potential buyers. While diesel is cheaper than petrol, petrol cars are cheaper than the diesel powered ones. Over the past decade, a rising number of car buyers have been opting for a petrol car with a compressed natural gas (CNG) kit fitted, mainly due to the reason that the running cost is half.
Below is listed the most popular budget CNG powered cars.
One of the leading auto makers, Maruti Suzuki, is often referred to as the leaders in the CNG car brigade. Some of the models that have come in the CNG version are the Alto 800, the Eeco, the Zen, Wagon R, the Ertiga, the SX4 and the Celerio.
The Celerio was an instant success ever since the day it was launched owing to its popular EZDrive technology. Celerio has now launched a new CNG variant known as the Celerio Green which is available at Rs 4.92 lakh. It uses the same 1.0-litre K-Series engine, which generates about 68 Ps of power with about 90 Nm of torque. The car is stated to be highly fuel efficient and returns a fuel economy of about 31.79 km/kg.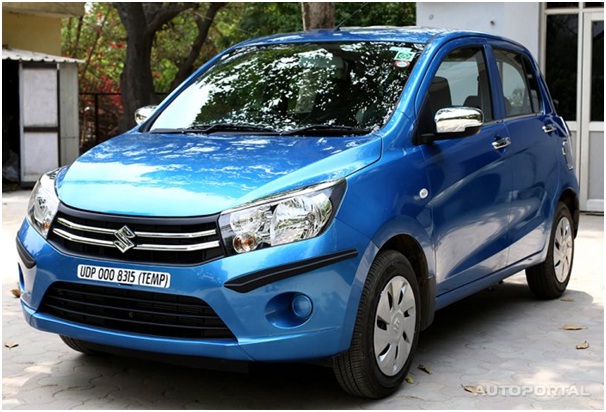 The Maruti Alto 800 Standard CNG with a 796 cc engine gives a fuel economy of 30.46 km/kg and is priced at Rs. 3.37 lakh. The Alto 800 was also India's best budget CNG Car until Tata released a CNG version of the Nano
Tata Motors too has an array of CNG variants that include the Nano CNG emax at Rs 2.52 lakh, its compact car, Tata Indica emax series priced between Rs 3.99 lakh and Rs 4.26 lakh and the mid-sized sedan, Tata Indigo emax priced between Rs 4.99 lakh and Rs 5.27 lakh.
Hyundai's hot selling hatchback Grand i10, has a CNG version called the Hyundai Grand i10 Sports NGV. But unlike the Hyundai Accent this car does not come with a factory-fitted CNG Kit and Hyundai provides customers with authorized workshops that will fit the CNG Kit in the car. The CNG kit works on the Grand i10's 1.2 litre kappa petrol engine which can deliver maximum power output of 82 bhp and maximum torque of 114 Nm at petrol mode. When running on CNG mode, the maximum power output of the engine will be 75 to 78 Ps. It is available with 5 speed manual gear box option and also 4 speed automatic gear box. All this kit will cost around Rs. 55,000 more, over and above the base price of car which is Rs. 4.32 lakh.With the soaring fuel prices, CNG cars are surely here to stay.
For more information on new cars & bikes log on to Autoportal.com & Bikeportal.in