The European Parliament recently voted on a ground-breaking move that will see the creation of a single mobile phone charger totally compatible with all models of mobile phone.
This is a draft law which was approved by 550 votes to 12, with eight abstentions. It acts as a proposed solution to reducing the amount of electrical waste piling up across the continent. It's no secret that mobile phone waste is the most commonly discarded form of electronics, largely due to the ever-evolving quality of mobile technology which sees consumers buy a new model once the current style is outdated. Although there have long been efforts to cut down on this waste via recycling methods, such an approach has too slow an impact on reducing waste. Britain now ranks seventh in terms of creating electronic waste, with 1.37m tonnes (21kg per person) being discarded annually.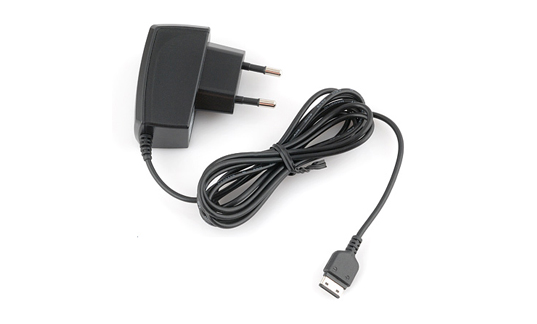 Although the European Parliament's ruling has primarily environmental concerns at heart, this decision will also benefit mobile phone users by ending the awkward need to purchase separate chargers for each mobile phone they use. So now whenever a mobile phone battery runs flat, any charger anywhere in Europe will be able to rejuvenate it. The need to access specific chargers is not always restricted to brands either, as companies are increasingly issuing multiple chargers amongst their own products. This is becoming more present thanks to the introduction of even more mobile devices such as tablets.
The European Parliament's ruling sounds like a simple and highly practical development that should have probably been made a long time ago, but it will certainly be a difficult transition for many mobile manufacturers, as a large amount of revenue will be lost through the introduction of one sole charger style. The proposed design will be a standard micro-USB format of charger which the majority of the half a billion mobile phones currently in use across Europe already has, but major mobile companies like Nokia and Apple will need to alter their products so that they meet the new requirements. However, there may be some leeway in how these changes are introduced, as Parliament has yet to agree whether some organisations may be exempt from these new plans.
The decision is part of a radio equipment directive brought before Parliament by German MEP and socialist, Barbara Weiler, who has remarked on the development:
"I am especially pleased that we agreed on the introduction of a common charger. This serves the interests both of consumers and the environment. It will put an end to charger clutter and 51,000 tonnes of electronic waste annually.'
Opposition to this view has already been expressed, with Paul Nuttall, the deputy leader of Ukip, lamenting that companies will no longer be allowed to be as innovative with their technology, and is concerned that consumer choice will also be restricted:
"This is a backwards step because imposing a single charger stifles innovation, curbs research, and may impose extra costs on the consumer. The alternative and better action is to encourage diversity, competition and greater development…The Ukip alternative is to allow diversity to flourish and let the consumer, not the legislator or regulator decide"
Before this change can go into full effect, it must first undergo a formal approval by the Council of Europe which is represented by minsters from across the EU. If passed, all countries that comprise the EU will have two years to make the change part of their national law, and manufacturers will have an additional year to phase out their current chargers and replace them with the new model.
With 30 different types of mobile charger currently being sold across Europe, it seems likely that this change will create quite a stir throughout the mobile phone industry.
Are you in favour of these changes? Do you feel that your consumer choice is restricted by a single charger design? Comment and let us know!
Author Bio – Liam Brennan is a blogger and mobile phone enthusiast. He recommends RoamingExpert.com for accessing the best roaming deals for your mobile phone.