When it comes to cooking, there's a specific list of appliances that every food lover needs in their kitchen. You can never be too prepared, so filling your kitchen with the essential gadgets and tools for serving up any dish is key. Whilst kitchen gadgets can often become pricey, it's always better to invest in some top quality, durable products, rather than spending small amounts on items that break after the second use, resulting in you making a repeat purchase more than once! Here's a guide to the essential items every foodie kitchen needs, to ensure you're ready for whatever recipes are thrown your way.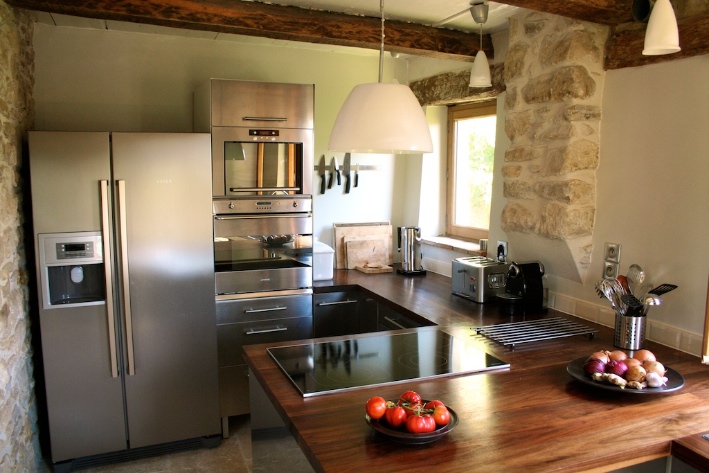 Pots and Pans
One of the most obvious yet important things every kitchen needs has to be pots and pans. Pans are one feature that its usually advisable to spend a little extra on, as you want to invest in some quality non-stick pans that are going to help you create the perfect bolognaise or risotto. There's nothing more frustrating than having your kitchen units filled to the brim with pots and pans that are missing a handle or no longer have a coating of non-stick to prevent the food from burning, as these never seem to get used anymore. This is why it's important to invest in some quality ones, preventing the hoard of unwanted pans and keeping things simple and tidy.
Chopping Boards and Knives
There's something very satisfying about owning your very own set of stunning kitchen knives. Whether it's the way they sit together neatly in their stack, or the amazing job they do at chopping those onions, you can never go wrong with a top quality set of knives. It goes without saying that for a decent set of knives you need a durable chopping board that can take the hit from those sharp knives. Wooden chopping boards are one of the most popular due to their durability as well as the way they sit beautifully on the kitchen worktop.
Fancy Gadgets
With so many different appliances and tools on the market today designed for the kitchen, it's difficult to keep focused on what you really need and what just looks good. Gadgets such as food processors, blenders, food thermostats and a KitchenAid are ideal for any foodie kitchen. It may seem obvious, but these are the essentials. You then get items such as electric wine openers and automatic onion peelers, which work a dream for the first time, but you always find yourself going back to the traditional ways at some point. Whether your feel you have a designer kitchen or a cheap kitchen, your appliances and gadgets will ensure you can create delicious meals with a helping hand. You don't have to spend a fortune on expensive gadgets, but it's always best to pick up a good quality, branded item to ensure they're good quality and have a long life in them.
Obvious Essentials
Every cook requires the same basic essentials. There's certain items you simply can't cook a meal without. These items consist of oil, salt and pepper, tinfoil, cling film and so on. One way to make sure your kitchen has exactly what it needs, whilst adding a little style too, is to invest in some fancy salt and pepper grinders. The best thing about a salt and pepper grinder is that you can see exactly how much you have left; therefore, you know when you need to stock up. There's nothing worse than coming to season your chicken with some salt to realise you've run dry! Another popular choice for a foodie kitchen is herbs and spices. Introducing a herb and spice rack to your kitchen will instantly ensure your meals are full of flavour and taste divine. You don't have to be Jamie Oliver to experiment with herbs and spices, and you often find there's room for them in most recipes today!