More and more schools and colleges are moving away from notices and leaflets to digital signage. The digitization of signboards has brought many advantages for a variety of industries including education. Digital signage is so much slicker to look at and makes the institution seem tech-savvy and edgy. However, it is not just about the aesthetics. There are some unique functional benefits too. Let us try and understand the different aspects of the use of digital signage for schools and colleges.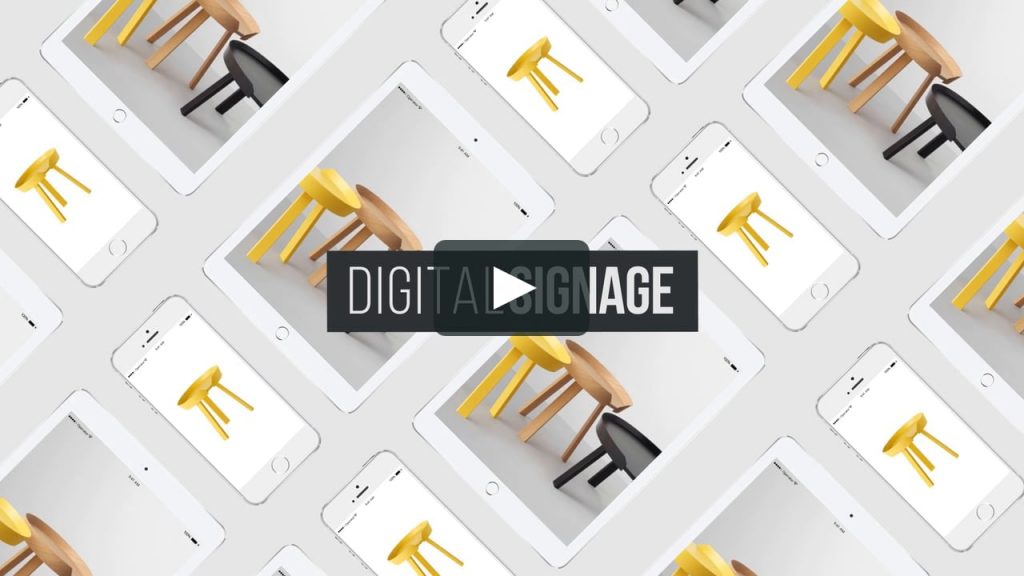 The Specific Features That Digital Signage Must Have When Used in Schools 
The first difference between a massive retail store which uses digital signage and a school or college which adopts the use of digital signage lies in the budget. Schools might not have huge budgets, so their planning must take into account the intended audience, the message that needs to be conveyed, and the locations where the displays would be most needed. The plan for adding the display should be chalked out according to the budget. The access and ownership of editing and updating content should be clearly laid out so that changes made by one team of the school do not overlap those made by another. When mounting digital signage in schools, you need to keep in mind that there may be children running around the area. Placing the display in the wrong location can lead to damages.
Selection of the right hardware
There are high-end Smart TVs available today, and if you go for those, the only other requirement is to have the appropriate software or app which will allow control over all the devices. However, that might be a little costly, which is why many schools also go in for regular TVs for their displays. Apart from the display hardware, the school also needs to invest in a centralized hardware setup (maybe just a computer would do) to control the displays at the various spots where the signage is.
The Importance of Software
The hardware of digital signage grabs attention first, but it is the software at the backend which would ensure that the display looks good and conveys the message appropriately to the audience. The ideal software systems allow the admin or whoever is in charge of the displays to update and edit content from a centralized machine, instead of having to change every display. The software should be compatible with different file formats so that the content is not limited by the type of file that the school wishes to use.
Readymade Content is Valuable
Most schools and colleges have their own social media pages with a dedicated team to handle the feeds on those pages. If the hardware and software of the digital signage can be aligned so that they can display those feeds, the displays will never face a shortage of engaging content. Showing your social media posts on these digital boards also lets visitors and students know of your social activity.
Outdated Displays are Worse Than No Displays
If a school has decided to go in for digital display signage on its premises, it must put in place a person or a team that would ensure that every display contains updated information. A wrong direction sign or an old schedule on a school's digital signage would lead to confusion in the minds of the audience, and deter them from depending on the signage the next time.
Do Not Stick to Only Information
 Digital signage across a school only containing useful information might make the display arrangement a little monotonous. A little bit of fun and entertainment, or some trivia, or highlights of students' achievements can enliven digital signage.
Use Digital Signage for Fundraising
 Apart from information and entertainment, several schools have used their digital signage successfully to raise funds for a noble cause. It eliminates the need for printing leaflets and going out to meet people, and all students, teachers, parents and other visitors would get the message and also be able to contribute quickly if the payment details are suitably displayed.
Generate Advertising Revenue
 Schools that have gone in for a digital signage program can start to think about generating additional revenue from those displays. If the school has a large number of students, those students and their parents (when they visit the school) are a captive audience for the advertisers to tap. Local enterprises and national brands would find it profitable to reach out to children and their parents through the displays at the school.
Control Access and Visibility
If correctly used, digital signage could also work well as an intranet for teachers and students, for which the correct levels of access and visibility need to be agreed upon and incorporated into the software. It would eliminate the need for teachers to return to their staff room to make replies or provide updates. For example, a teacher can receive a unique id and password which he or she can use at the end of a class to update marks of a surprise test.
Try Interactive
 A well designed digital signage system can be made even more useful if it has a specific call to action, and it is also better if it incorporates elements of interaction to a certain extent. Say, one of the displays talks about an upcoming dance class that will begin. If the screen allows students to submit their names and other details if they are interested, the concerned teacher will get an idea of the expected turnout, and it would also generate excitement among students regarding the event.
There are so many uses of digital signage that most schools are adopting it, and not just because everyone else is doing it. However, the school needs to keep in mind the various aspects and ensure that they are making the best use of it.
Author Bio: Karen is a Business Tech Analyst. She is very responsible towards her job. She loves to share her knowledge and experience with her friends and colleagues.