The biggest problem in today's world is that of environmental crisis. With rising pollution levels, there is a dire need to go green and opt for eco friendly options in our daily lives. Home decor has been in existence since time immemorial. The stimulating factor is the human tendency to get attracted towards beautiful things. Carpeting is a hot favourite in the home decor segment. However, shopping is not everybody's cup of tea. With a plethora of options available in the market, shopping for the right thing is not a cakewalk. Nevertheless, with alarming environmental concerns, people nowadays are resorting to healthier choices that encase natural carpeting for their places of abode. One can chose from jute carpets, sisal, sea grass and many more options. Sisal carpet is the best amongst all offering world class quality and durability.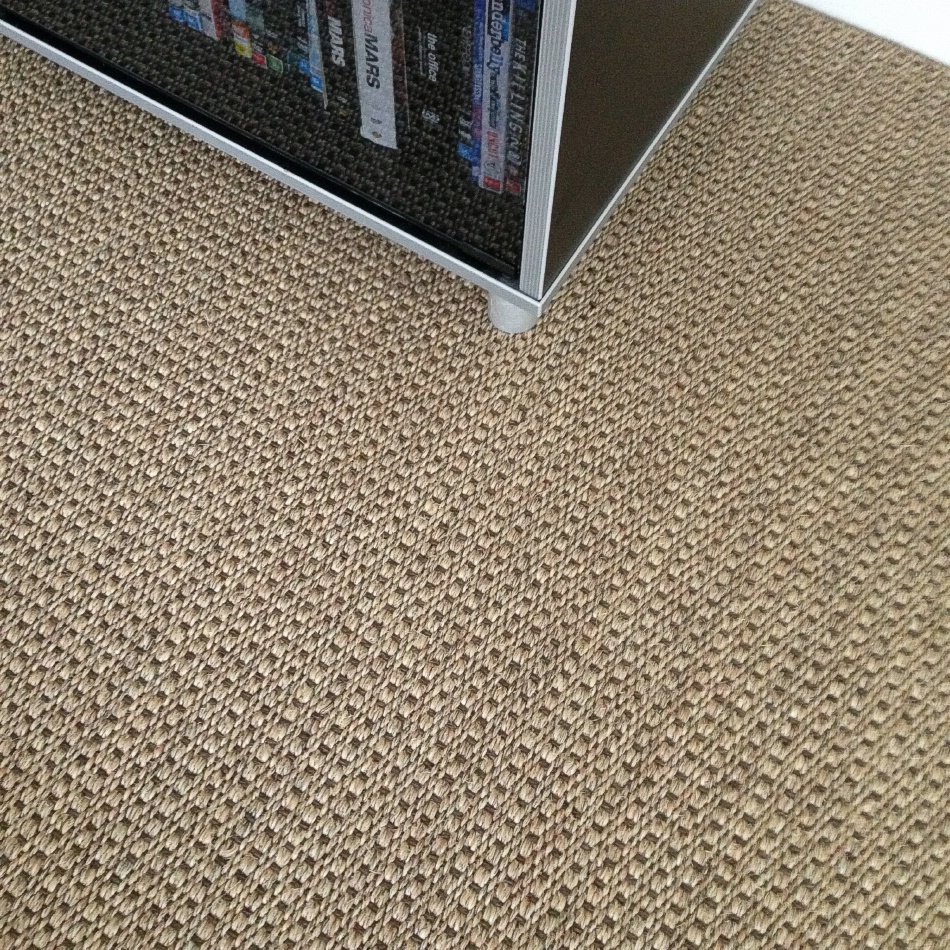 Sisal is extracted form the leaves of Agave Sisalana, a species of cactus family. It is native to the region of Africa and Brazil. This plant is found in the arid and dry environment that is most favourable for its cultivation. It is interesting to note that the sisal plant has been grown by people for thousands of years. It was cultivated to make ropes and twines. The plants are first cut and afterwards the fibres are dried which are later tied into strings that are tan coloured. Well, the most famous products made from it are sisal carpets.
Here we list you some of the star benefits of sisal carpets that give it an edge over the synthetic alternatives:
The cultivation of sisal does not require any fertilizers or pesticides. Thus it is absolutely anti allergic. It is an ideal choice for areas where members are suffering from any sort of allergies or suffering from asthma.
Owing to the molecular structure of the fibres, it is noise absorbing in nature i.e. it absorbs excessive noise in the area where it is laid. It is anti static in nature.
Sisal carpet is absolutely biodegradable. Not only the manufacturing but also the disintegration is absolutely natural and pollution free i.e. it does not emit any harmful toxins into the environment.
Affordability is major factor when it comes to making consumer choices. Sisal carpets are cost effective and affordable to all sections of the society compared to its synthetic counterparts.
Sisal carpets are sturdy and durable and promises to last for a long stretch of time.
One of the star benefits of sisal carpets is they are sustainable. Sisal, from which the carpets are derived, re grows after sometime. The roots remain intact and thus, there is no need to replanting sisal. Furthermore, the lifespan of sisal is a whooping 10 years, thus, there is continuous supply of sisal.
Sisal carpets require low maintenance. They hardly accumulate any dust or dirt, so a wipe of broom is suffice to clean it. It is however recommended to vacuum clean it to ensure that your sisal carpet lasts for a longer stretch.
A word of caution would entail not to use it in moisture laden areas as it might play havoc with its fibres.
One can chose from the vast selection of Floorspace sisal carpets available in variety of designs and colours, as per their taste and style. There is range of weaves ranging from traditional to herringbones suiting the theme of your house or office.
Which is why you should purchase sisal carpet to generate an exotic and relaxed vibe into your places of abode!