Enterprise video platforms are fast taking precedence in the video sharing space. The first point that stands to back that confident statement is "centralization". What the video-sharing platforms do not have and the enterprise video networks have is a centralized mainframe – a secure infrastructure – that is only accessible on authorization. Your company's managerial information is valuable and sending them across in video platforms cannot be done on anything but your organization's network. What's even better is that the platforms have amassed the immediate and far-reaching possibilities of videos into the everyday workings of a business.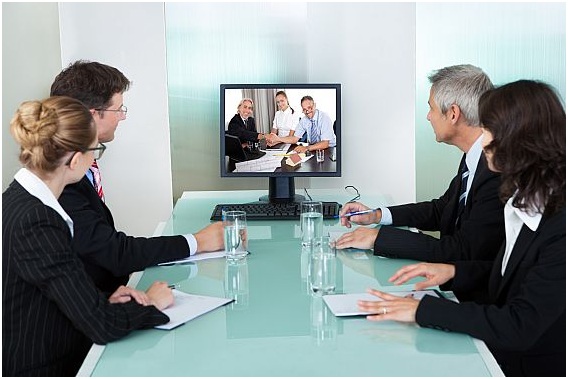 Sharing All Things Important and Eventful
You can record a business proposal, a tender, a product presentation, a training session, a pre-promotion meeting, an after-launch discussion, a market analysis session, etc., to name a few. If you think that's all, then you have to flip over to the fun side of the solution. You can record award ceremonies, appraisals, winning speeches, office parties, pranks on coworkers and even team lunches and office dinner parties and have them hosted on the platforms. That said, it's like bringing the entire office to the fingertips of all.
Organizational branches that are geographically dispersed can make their respective videos and upload them for those coworkers to watch, learn, and enjoy. All within a dedicated mainframe, this calls for a wonderful harmony and rhythm within a demographically diverse workforce.
A Subscriber's Considerations
It is evident that enterprise video platforms unify the interests of both employers and employees in a perfectly balanced manner. But this system is not for free. It's not like another video-sharing podium, neither in use, nor in price. You need to subscribe to the service in order to have and continue to avail your own network. Now, if you are finding it difficult to settle on that, here are some favoring points that you might need to view singly.
The platforms have video-editing features that allow clips to be resized, cataloged, bookmarked, searched and found, assessed and even reused. Your content is all yours on an enterprise video platform. So, the handling rights lie with you alone.
Communication through videos does not interrupt with the work routine or convenience of the members. They can view the videos without leaving their desk or forsaking an ongoing project.
The analytics of the program allow the managers to track the learning outcome and progress of the videos. They can parse and rate the speed of learning so that the progress can be tracked wholly.
At the end of a training course, the trainees can be handed out a certificate each, digitally. That can be done instantly through the network.
Businesses can save a lot of money in convening meetings by carrying it out in a digital environment that can be attended at the comfort and convenience of the employee. It spares the members to wake up in the middle of the night to take an off-shore call to accommodate to the time zones of other parties.
Lastly, sharing knowledge and information through videos rules out all possibilities of data loss. In fact, the platforms are programmed to stream videos in their best quality which also fights the risks of pixel degradation. The videos from the cloud servers stream at a high speed, and is independent of the performance of the connected network.