Before signing any contract make sure to obtainthree bids. Roofing, siding, bath remodeling or a kitchen renovation it's wise to get multiple bids.
You will need to spend some time researching. Don't just choose from the first three contractors that show up on an Internet search. This is because the first three most likely are paid ad's. I made that mistake with a roofing contractor only to be at a financial loss. These companies that do paid search advertising tend to over promise and under deliver.
Reason for that is they are paying big bucks to advertise this way and are more likely to cut corners to make up for the cost.
Do choose a variety of small and large businesses. Get recommendations from family members, neighbors and friends. Also make sure to get a minimum of three references from each contractor.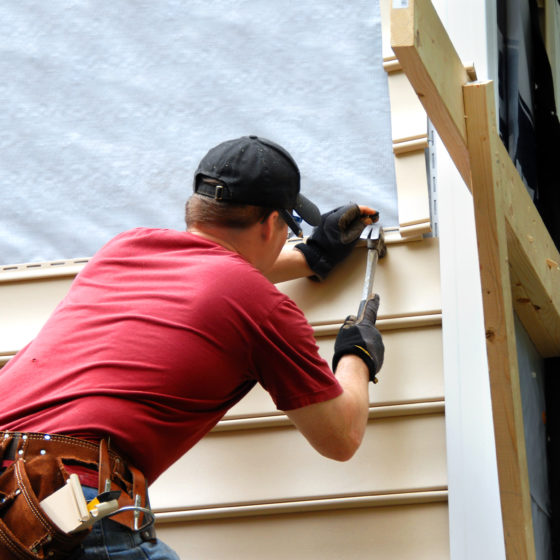 Keep in mind even the big general contractors hire crews to do various jobs. The crew your friend got may not be the same crew you got.
Contractor Marketing Can Be Deceiving
Contractors market in various ways. Just because they have the largest ad online or in the homes mag book doesn't mean they are reputable. Some smaller local contractors use Craigslist, some buy leads from online vendors like Angie's List and Home Advisor.
Don't hire a contractor who'll take the money and run. Make sure to do your due diligence.
Go to the contactors website. Read their about me page. Does it have a personal touch? Or does it reap of company information? Company information with no personal touch on their websites about me page says to me you will be just a number.
Do they offer any guarantees on their website? Does their website mention how long they have been around? Do they link to non-personal Facebook pages and YouTube Video's?
If you fill out contact information on their site do they call you right back?
You can tell a lot from a contractor's website. The contractor's website in my opinion is who they are. This will help predict how they will act.
Some other questions to ask when looking online:
Does your contractor have a headquarters?
Is this company insured, and is the coverage adequate?
Is the company in good standing with the Better Business Bureau?
What is the contractor's record on complaint resolution? Did they respond to any negative reviews? Reputation management is important for Contractors if they ignore it this could spell trouble for you if there is an issue.
Another thing is make sure everything is in writing. I personally have dealt with a contractor that had a fancy website and they were recommended by my insurance company. They ended up hiring substandard contractors who damaged my house and it has turned in a mess.
Make sure to do your homework. Whether you need a new roof, repairs, home improvement, gutters, siding or skylights, it is important to do your research.
These are some of the tips when in Search of a local handyman. Contracting professional contactors is never fun and always be on the watch out for scammers. My experience is if they don't have a website they may be here now but they will more likely be gone tomorrow. If they have a website you can allows post reviews pointing out your issues. If the contractor cares at all about their online marketing and reputations they will want to handle the issue as soon as possible.
If the contractor doesn't have a website or they have a poor one do you think they will care about online reviews?
Hope this helps when your selecting your next home improvement contractor.