Just imagine if you could, look up a flat or say suppose a house that you have been thinking of buying but could not yet find  a good deal or a reliable dealer, but suddenly you come across this highly user friendly website, that only gives you a wide variety of rental, for sale and for lease properties but also shows you a picture of those sites, gives you the correct pricing, the dealer's information, wherein you can even see the maps of the sites showing you the routes, markets, modes of commuting and much more. Last but not least, if it also gives you a chance to draft your own rental agreement, customize it, and have it delivered right at door step! Won't that just be amazing? This sounds like a dream no?!
Well, Well! There is good news for all the people who feel this is how the ideal real estate website should technically be, but feel that is possible only in one's dreams, then take a moment to pinch yourself back to reality! This is no dream, this is the reality that Housing.com offers you.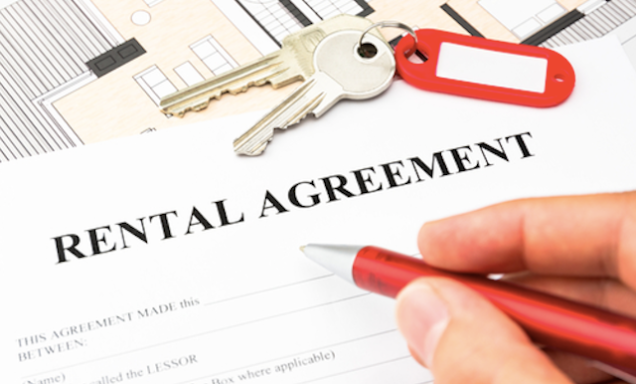 Everyone is well aware that a great website like Housing.com offers you with all the details and options that pave a direct path to your dream property or dream house! But you will be surprised and delighted to know that along with all that, the website also offers you the chance to create and customize your own rental agreement.
To create a customized rent agreement online, all you have to do is to log in to the Housing.com website, select all your desired options and then once you are done selecting that, just click on rental agreements and then get started with drafting your personal rent agreement online!
You can include suitable clauses relating to the parking space, the safety matters such as security doors,CCTV cameras, security guards, locking system etc. Your agreement can hold clauses about the way you want your furnishings to be handled and what the flat or house contains that is included in the rent.
After you are done with creating and customizing your agreement, all you need to is to sit on an easy chair and lay right back! You need not worry at all because, Housing.com shall responsibly ensure that all the required paper work is done so that you are tension free and laid back. The next thing you know is that the doorbell rings and there it is! Your papers with all your desired terms and conditions are ready to be signed by you!
If you are apprehensive about the legitimacy of the agreement and all the other papers that it is accompanied by, then not even an ounce of worry should crease your forehead, because any agreement you draft is proof read by the experts on board and they make sure that the right stamp duty is paid in order to convert your document into a legal one. The documents are authenticated by lawyers.
Now you think you should consider any other website than Housing.com? This website gives you all that you could want to get closer to your dream home and that too just by clicking on all the desired options! All this work is done by you while sipping coffee or relaxing on your sofa. To add to all the benefits, Housing.com even legalizes your real estate documents and presents them to you right at your doorstep! So what are waiting for?