Google seems quite busy throughout this year making a lot of people confuse. First, it allocates the right side of the search engine result page to the dodo, then ad rankings became the ranking factor. Now, ads have green label instead of the yellow labels. Similarly, the rules of engagement have changed, and it's a good sign.
This post from Webryze Search Engine Optimization Toronto shows what has happened so far in 2016.  It will help you ride the tide for the rest of the year.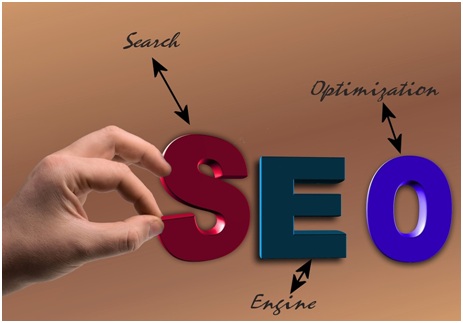 It Started in February
As soon as the year started, we knew that Google would make some noteworthy changes for the better. But when it started, it was more confusing than relaxing. First of the changes was, right hand side of the result page left.
Initial panic was logical, but net result was positive. According to Moz, right hand side of the SERP received 14% clicks. It also indicated that 48% of SERPs have 4 packs of ads. We also learnt that positions 2 – 4 became highly competitive. Anyone among the top 3 has a potential to steal the traffic.
Takeaways
Punctuation and grammar in line one and making it flow well with the headline turned out to be more than important for better engagement. No matter where you fall in the rankings, line one would accompany the headline.

Third position became the golden spot. The clients of WordStream who ranked third saw steep inclination of CTR's. It went from 0.7% to 2.1%. Soon, it became the trend. On the other hand, advertisers in #3 and #4 positions have been able to lower their CPAs because they are not bidding as much per click.

Now, it's vital to separate transactional terms with broad terms. Changes in SERP also showed the lack of paid placements. Some searches showed paid placements down at the bottom. That lead advertisers to be more strict with keywords.
Changes in April Made #1 Position Most Important
Soon after the shakeout from the right side vanishing, a period came in which #1 position became the worst position. Every ad had the eligibility to show extensions, but there were instances when ads at the first position had no extensions.
Google noticed and made #1 position more prominent. Now, eligibility of showing ad extensions was only meant for the #1 position. That brought about more focus on the quality of ad extensions. Meanwhile, Google introduced a handy form of ad for Google Maps. Moreover it aided mobile ads oriented around Google My Business listing.
Takeaways
You need to do ad extension audits at least once in three months. Google will continue to create dynamic extensions, till you opt out. There should be 4 site links in total to enhance the conversion path. Callouts should share promotional info that you might want to include in your ads. Structured snippets create a sense of relevance to local users/filter out near miss prospects. Finally, you have a call and location extension enabled if they help on the path to conversion.

Location extensions are almost always a good thing and claiming Google My Business pages are an important part of SEO and SEM. That said, it's vitally important there aren't multiple location extensions applied to campaigns, otherwise you might find one of your brands being advertised on the wrong SERP

If you're going to go for position # 1 loads up on all the extensions. If you're not, make sure you only have extensions enabled that can clearly help the lead funnel.
AdWords Innovations Hit in May/June
After so many changes to the SERP, Ad Words became vitally important. Most content writers were finding it hard to squeeze the headline under 25 characters. But the news of extended headlines came as a sigh of relief. Additionally, AdWords was innovated to take the page out of Bing's book and fit into the tablet. It also allows for demographic targeting across the population. Soon after this update, the yellow ad marker changed its color to green.
Takeaways
Ad copy needs revision ASAP because the old rules have gone out of the scene. Since character limits are no longer implementable, one cannot make excuse for bad ads.

Tablet traffic is research and image focused, which means you need to allocate a budget to this device.

URLs should match organic formats. Now that the ad tag is the same color as the display url, it is in advertiser's best interest to include the "www."