Everyone loves parties, especially Christmas parties. For the majority, Christmas is the most wonderful time of the year because they are able to spend time with their loved ones to celebrate the holidays and the year's blessings.
But prior to the party itself, the planning of the event can sometimes be daunting. Well, you're not alone if that's the case, as the time limit and pressure of organizing something that everybody will enjoy can make it a difficult undertaking.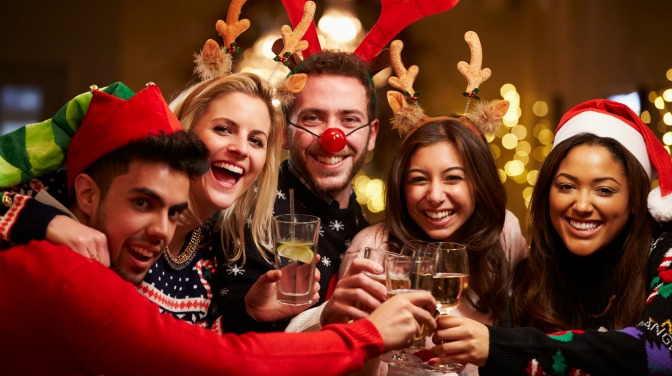 But, set aside your worries; here are a few helpful tips from Ridey Taxi to make sure that your Christmas party will go smoothly:
Set the Date
Choose the appropriate date of your party.  You do not want to set a date that clashes with other holiday plans. We all know that Christmas is a busy time, for most people, it's the busiest time of the year when it comes to social gatherings. That means that you must set a date as early as possible.
Set a Budget
Nobody wants to get surprised when buying stuff at the grocery shop. Planning ahead can go a long way. The budget that you have will have a big influence on the kind of Christmas party you are planning to organize. For it will determine everything, from the venue, the food, the entertainment and the drinks. Determine how much you are going to spend on the party.
Create a Guest List
Make a list of the ones you want to invite to the party. Depending on your preference, you may want to invite family and close friends, maybe colleagues and if you want more people, you can ask your invitees to bring along guests. Just make sure that your venue and money can handle the people you are planning to invite.
Decide on the Venue ASAP
The earlier you book your venue, the better. And good venues go out quickly during these times. No matter how well organized you are, there is always somebody that is more prepared and organized so make sure to be quick about choosing your venue. If you are going to have the party at home then it won't be a problem; however, if you are planning to have it at a restaurant or other place, then make sure to reserve the place earlier.
Send Invites
Sending invites must be done earlier and ahead of the proposed date. For Christmas is a hectic time for many people, party invites must be sent as soon as you have decided on the place and date. Make sure to make it feel like a great event that they will be looking forward to. Your invites must be creative and attention-grabbing so people will be feeling the festive ambiance.
One quick tip would be to make sure your house guests use a Fargo Taxi company.