Sundarban Park- the name of the park itself depicts that this place is surrounded by scenic beauty and amazing adventures. If you want to travel and explore adventurous place, then you may travel to Sundarban that has everything that you cannot even imagine. Dense forests of the Sundarban make it a more attractive place for the visitors. Wild animals roaming in blackish water around you may raise goose bumps in your body. You may get to see tigers swimming in that blackish water in Sunderban. So, plan a Sunderban tour to explore its adventurous and marvellous beauty. There are some amazing facts about Sundarban that everyone must know.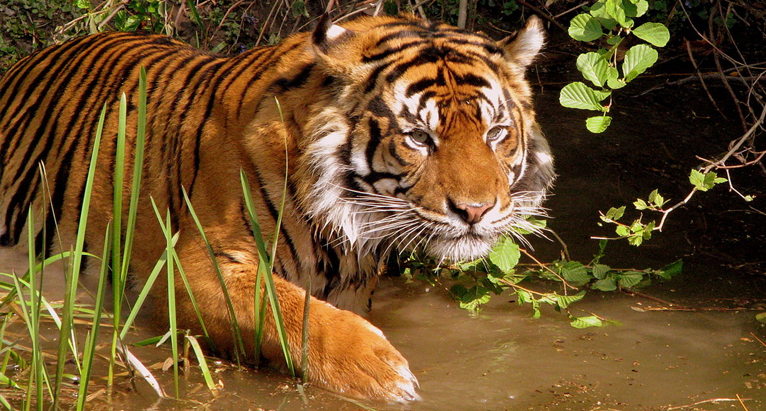 Amazing facts about Sundarban that one must know:
Largest Mangrove forest: Sundarban has the largest mangrove forest in the world. The reason behind this tremendous growth of mangrove is coastal water around the Sundarbans. The area that Mangrove forest covers in Sundarban is shared between two countries- India and Bangladesh. 40% of the area covered by mangrove comes under India, while rest of the area comes under Bangladesh. It has also been rewarded as the UNESCO World heritage site.
Waterways: While travelling in Sundarban, you need to use waterways to move from one place to another place. The amazing fact about waterways is that if you take boat ride for around 2 hours, it would only cost you 6 rupees that is extremely cheaper than the cost of boat riding in Venice.
Home of Royal Bengal tiger: These dense mangrove forests are like home to the royal Bengal tigers. It is supposed to have the largest number of royal Bengal tigers in the world.
Large number of islands: It is strange but true that the sundarban covers around 102 islands in an area of 4000 sqaure km. This great number of islands is much less than the number of islands in City of Venice. That is why, it makes Sundarban tour unique from other country's wildlife parks.
Sundari tree: You must be aware that the name Sundarban has been given to this wildlife park after a mangrove tree that is named as Sundari which is Hindi means beautiful. That is why, Sundarban is considered to be as a very beautiful place.
Tidal Phenomenon: Tidal phenomenon is an amzing fact of Sundarban. You may experience low and high tides in this place twice a day. If you experience low tides, then you mat get to see flat area of Sundarban,whereas during the time of high tides, water level goes up and it is a good time to explore for the wildlife by riding boats. Make most of your Sundarban travel thrilling.
Widow Village: Widow village is a village in the sundarban. It might seem strange but this name is given to this village because various family members are killed by tigers in this village.
If you have decided to take Sundarban tour, then you can contact Sundarban Tours to get best wildlife Sundarban tour package to make your Sundarban travel best and exciting.