Mother's Day is fast approaching and I think that due to everything our Mums have to deal with in this modern age (sifting through fantastically scary information on the internet to diagnose what is wrong with us, finding out, via said internet, what we are actually up to etc, etc) they deserve a day dedicated to celebrating them!  Here are some ideas, whatever your budget, for Mother's Day.
Mother's Day Gifts
If you wish to buy a gift there are, of course, hundreds available from the expensive to the less so.  A lovely new scarf could be an option and John Lewis have a great selection or if you have a slightly smaller budget there are these beautiful tweed lavender hearts by Couthie.
Handmade Gifts
If your budget does not stretch to shop bought gifts, or you want to create something more personal for your Mum, how about making it yourself?  There are many options from a simple card to something a little more involved such as a fully planted sink garden.
Food gifts
Always a great idea – again there is so much to choose from here.  You could go for chocolates, jams and preserves, a cake or an alcoholic drink (although for this you will need to get started pretty quickly as some can take a while to brew).  Visit the blog Mums Make Lists for some great instructions on lots of different recipes.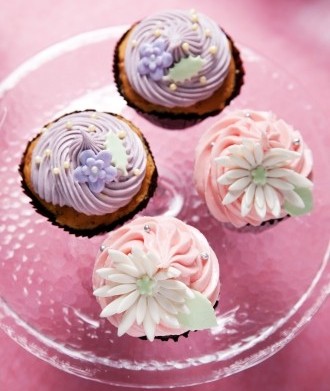 Activities
Picnic with your homemade goods – obviously slightly dependant on the weather, but we may see a little more sunshine by the end of March!
A day of pampering – this doesn't have to be at a day spa (although that would be lovely!), how about just dedicating the day to Mum, wait on her, cook the Sunday lunch and generally ensure that she does absolutely nothing for a whole 24 hours.  If you are really adventurous, Mums Make lists also has a host of ideas for homemade beauty products that you and her could indulge in together.
Book a beauty session – this could be a make-up consultation at a large department store (these are usually free) or a colour consultation with a colour consultant to help decide which colours are best for make-up and clothes to make sure your Mum look radiant every day.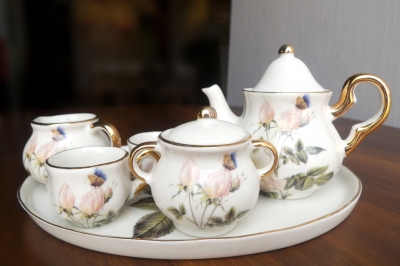 A pledge – present your Mum with a pledge that you will do something either every week or every month, it might be clearing up after yourself or your washing if your still at home, or going on a day out with just you and her if you have flown the nest.
Afternoon Tea – again this doesn't have to be at the Ritz!  Opt for a local café or boutique hotel as many now have both alcoholic and non-alcoholic versions.  Alternatively oft for the homemade version and prepare some lovely sandwiches (with the crusts cut off for maximum opulence of course!), some cupcakes and a nice brew.
Featured images:
License: Royalty Free or iStock source: http://www.freedigitalphotos.net/images/Other_Objects_g271-Porcelain_Set_p149050.html
License: Royalty Free or iStock source: http://www.freedigitalphotos.net/images/cupcake-photo-p194415
License: Image author owned
By Fay Gourlay, founder of madefromscotland.com