An accounting degree in Australia might not be enough to get you a good job. There are many companies in Australia ready to give employment to people but only to those who have the required skills and knowledge to be able to do such a job. This resulted in a skill shortage in the industry in Australia. Then, the Professional Year Programs were launched to tackle this problem. Professional Year Accounting Melbourne has mainly three streams to choose from. These are:
Professional Year Program in Accounting
Professional Year Program in Engineering
Professional Year Program in IT
In this article, we will mainly talk about Professional Year Program Accounting.
Professional Year Program in Accounting: Course Overview
This program, also known as the SMIPA (Accounting) Professional Year, is an initiative of the Department of Immigration and Border Protection (DIPB) to handle Australia's skills shortage by increasing the employability of recent international Accounting graduates. Upon successful completion of the SMIPA skilled Year Program, qualifying candidates may also be eligible to receive points towards their permanent residency under the skilled Migration Pathway.
The SMIPA professional Year program in Accounting is developed by Certified Public Accountant (CPA) Australia, Chartered Accountants Australia and New Zealand along with the Institute of Public Accountants. It provides international Accounting graduates from Australian universities with the practical skills and coaching needed to reinforce their career prospects.
As a leading authorized provider with campuses in Melbourne, Professional Year Program's SMIPA (Accounting) professional Year program provides Accounting professionals with a further pathway from university to employment inside Australia. It provides thorough knowledge through its 44-week course and also job readiness coaching with its useful 12-week Accounting Work Integrated Learning (Internship) placement.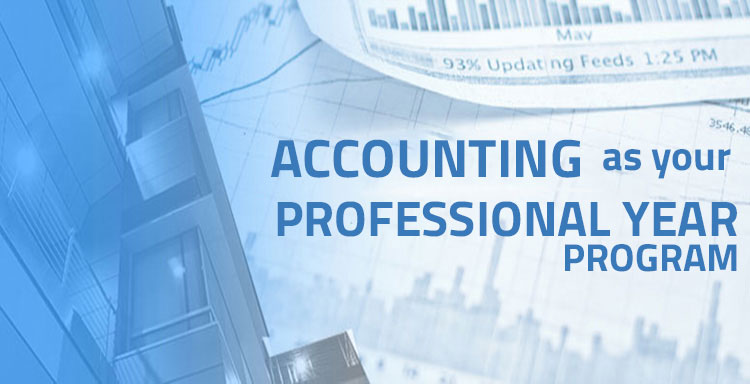 Eligibility Criteria for Professional Year Program Accounting
The eligibility criteria for a professional year program in accounting are pretty simple. For being able to enroll yourself in this program you must have:
A valid degree in Accounting graduation or post-graduation from a recognized Australian university which has been attained in a period of minimum18 months
Must be holding or have applied for a temporary graduate visa (Visa 485) or equivalent to be able to stay in Australia for a year
English competency with an IELTS score of minimum 6.0 in all bands
A certificate of skill assessment from accounting professional association
A complete course of Professional Year Program Accounting will give you the following benefits:
Knowledge of accounting in Australia
Practical skills needed for an accounting job in Australia
Learning of soft skills and professional communication
Experience of working in the industry
Learning Australian workplace ethics
Additional 5 points for PR in Australia
Apart from these, there are other benefits like:
Understanding the key skill of emotional intelligence and how you can improve it
Setting short and long-term career goals and learning how to achieve them
Establishing work-related objectives linked to performance reviews
This program hence can be said, is very much beneficial for international graduates in Accounting in Australia to improve their career prospects. To know anything else about Professional Year Program Accounting Melbourne, you can contact Professional Year Program.