The healthcare community largely believes that the role of the Dental Hygienist is arguably one of the best career moves to do in 2019. Why is this? Well, we are all living longer, which means that the number of patients coming through the dental office is increasing year on year, and there is a chronic shortage of Dental Hygienists in a position that is traditionally well paid.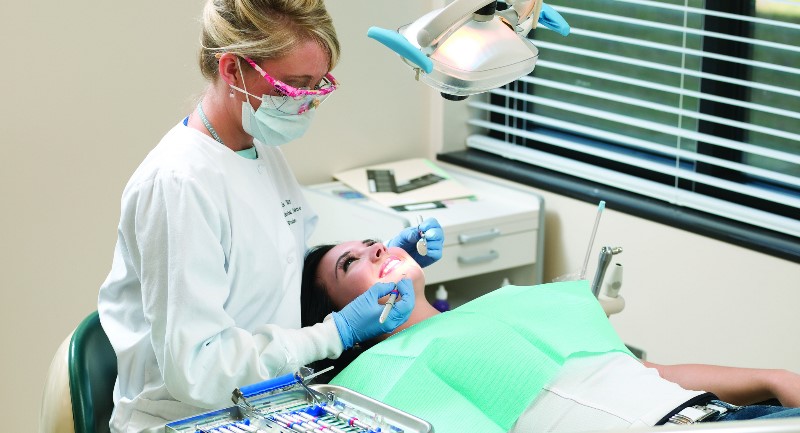 What is Their Role?
Dental Hygienists work in tandem with the dentist to look after the patient's oral health. They will likely be more interactive with the patient than the dentist would be, and sometimes advise and educate patients how to look after their teeth properly.
What Salary Should You Expect for a Dental Hygienist?
Recent statistics released by the BLS seems to suggest that the annual salary of a Dental Hygienist is on average $68,250 per year. As an hourly rate, it is thought the role of the Dental Hygienist comes with an hourly pay of around $30.
What are the Education Requirements?
Many think the education requirements will be a barrier to entry. It certainly depends on the office that you are looking to apply to. Some will require an associates degree in dental hygiene, with appropriate references and a good level of experience, while others will require less. It is important to note however that before you embark on a search for a job in your local area by searching on websites such as DentReps.com, you must first apply and be accepted for a licence to practice in the state you are looking to work in.
What are the Job Skills & Requirements to be a Dental Hygienist?
The Hygienist must exhibit excellent communication skills and show compassion to patients, who will often be in pain due to treatments. They will also be required to relax anxious patients. Having a good attention to detail is a key requirement for the position, as there are many rules that a Dental Hygienist will need to stick too. If they were to fall foul to the rules, the patient's health could be at risk. These are just some of the skills and requirements of a Dental Hygienist.
So, if you feel you have the experience and the necessary skills to apply for the Dental Hygienist position, we would recommend that you search for a job in your area using the dental jobs near me tool on DentReps.com. Good luck!