For some, moving on to the next stage of life means moving to a smaller home. Downsizing brings with it some considerable benefits. It can enable you to live the life you've always wanted at a fraction of the cost. Less clutter brings greater simplicity. And of course, since the whole point is the cut expenses, you'll want to complete the move at an affordable price. Here are a few things to keep in mind if you're considering downsizing.
Timing the Move
Go for the Off-Season:
Most moves happen during late spring, summer and the early fall months. From about May to September, you'll notice that rates are a bit higher with moving companies. Aim to move between October and April to benefit from reduced off-season pricing.
Move Mid-Month:
The moving industry is somewhat unique in that business fluctuates not just from month to month but also within each month. Most moves happen around the beginning or end of the month as leases expire, and moving companies charge accordingly. If you move during the middle of the month, your movers will be glad to have the business, and you won't have much trouble getting a lower rate.
Set Aside Multiple Days:
The one-day move is an exercise in frustration for everyone involved. Even if the two homes are very close together, moving in one day won't save you much money, and it makes for an extremely long and tiresome day. See if your movers will pack and load on one day and unpack and unload the next. A reputable moving company can store your belongings in a secure location overnight.
Choosing Your Moving Company
Get Written Estimates:
A good moving company will want to see your home and inspect the furnishings in person. Insist on getting written, in-person estimates from as many movers as possible. Be sure to compare both rates and services offered and remember that the cheapest bid doesn't necessarily equate to the best.
Consider Special Needs:
Are you moving antique furniture or artwork? Make sure your movers are qualified to properly move any items that could be broken or damaged in transit. Some specialty movers will offer custom crating and packaging, so investigate movers that have particular expertise in this area.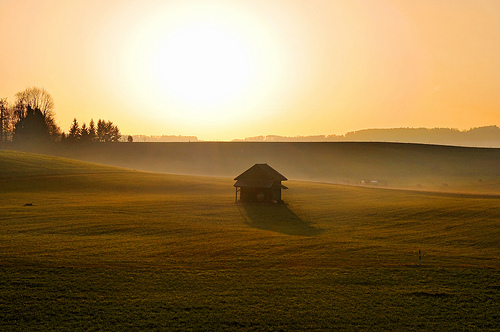 Read the Fine Print:
Look at the contract with a critical eye and make sure there aren't any hidden costs involved in the move. Pay attention to whether your estimate includes the cost of boxes, for instance, and take note of how long you have the movers' services. You may find that a mover who quotes a lower price is actually more expensive once those extra costs are taken into account.
Quality Over Price:
Make sure your moving company is licensed and insured; the Better Business Bureau makes it easy to check. Ask family and friends for a referral to make sure you're getting good service. Remember, the move is a one-time expense; in the long run, it's better to protect your valuables than save a little money up front.
Getting Ready for the Move
Use the New Floor Plan:
Remember that furniture that fits in your current home won't necessarily fit in your new, smaller home. Take a look at the floor plan and confirm which furnishings need to be moved. You don't want to pay movers to bring things into the house and then find they need to be removed again. Sell off what you won't be able to fit into your new home, or try shipping off a care package of stuff to friends and relatives.
Sort, Don't Pack:
Movers charge by the hour, and there are few tasks more time-consuming than sorting your belongings. Believe it or not, packing doesn't lead to great cost savings, but putting like things in piles does. Make sure that all the movers have to do is, well, move things.
Take Pictures:
If the movers are going to handle some of your valuable possessions, don't forget to take pictures before and after the move. That way, if anything is damaged, you'll have the evidence needed to get compensation from their insurance.
Featured images:
 

License: Creative Commons

 image source
 

License: Image author owned
By Brett Dugan
By Brett Dugan, a writer living in the greater Denver area with a passion for assisting brands to achieve their marketing goals through the development of online relationships.