Residents of Mumbai can consider themselves very lucky. They live in one of the most dynamic cities in the world, a city that never sleeps. Beyond the high-rises and the coastal landscape, they can also drive into the green mountains of the Western Ghats for that much-needed solace amidst pristine nature.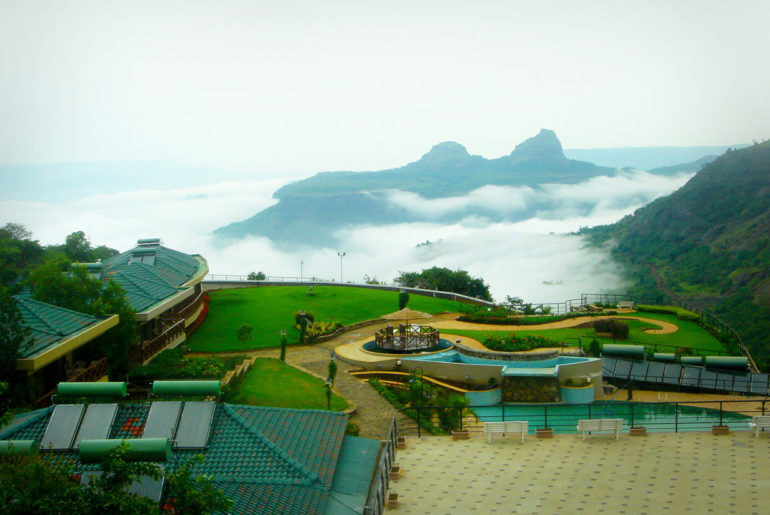 Mumbai to Lonavala by car is one such trip. It does not take more than two hours to cover the 82-km distance but in terms of terrain and setting the two places are worlds apart.  Lonavala is deep in the mist-laden Sahyadaris in central Maharashtra. It is also a town of rich history and culture and there are many things one can do in and around here.
Things to do in Lonavala
Lonavala's activities will centre on its natural beauty. The Bhushi Dam is a good place to experience some of this and close to it, the Liones Point gives visitors splendid panoramic views of the surrounding valley. Tiger's Leap is another popular viewpoint. One of the highest waterfalls in India, the Kune Waterfalls are located close to Lonavala. Enjoy the enchanting view of the rushing waters as they plunge 200 metres with the backdrop of a green and thick forest.
The Karla caves are a must-visit when one is driving around the outskirts of Lonavala. These rock-cut caves depict scenes from the Buddhist religion. One of the highlights here is a long pillared corridor carved out of the cave.
Lonavala Lake is the main attraction in town. The place is also famous for some of its distinctive local cuisine. Visitors to Lonavala are recommended to tuck into some sweet chikki, a traditional candy.
Forts to Explore
The hills around Lonavala and the adjoining town of Khandala are full of historical landmarks. One of the prominent ones is the Rajmachi Fort. Today, it attracts many hikers and trekkers who come for the views – the green meadows and the towering views from the old bastions. Old temple structures still stand today offering people a glimpse into a bygone age.
Self Drive – The Best Road Trip Experience
People enjoy road trips best when it is done on one's own terms. This is why informed travellers choose self drive rentals to make these hill station trips. App-based rental platforms like Zoomcar make renting a car really simple. A wide variety of cars are available so customers can choose according to their driving requirements and group size. Assurances like 24/7 on-road support add an extra layer of convenience to the entire experience.
Maharashtra is full of perfect monsoon destinations. Another popular route is Mumbai to Lavasa by car. Enjoy the winding roads, the mesmerizing scenery and the fascinating vignettes of local culture in total freedom, behind the wheel.