Blinds can radically change the look and feel of your home. They are often a functional choice to protect against unwanted light and to help to protect privacy in your family home. They are also an important design choice for you your home. By wisely choosing the right blind for your home you will be luxuriously rewarded with a home that reflects you. How to choose the right blinds for your home? Ask the right questions.
Here are some helpful questions you need to be asking when buying your next new blind for your home:-
Will it fit? You need to know the measurements of your window before you even consider buying your blind for your home. Blinds can fit internal or external to your window frame so you need to ask what the difference is for you.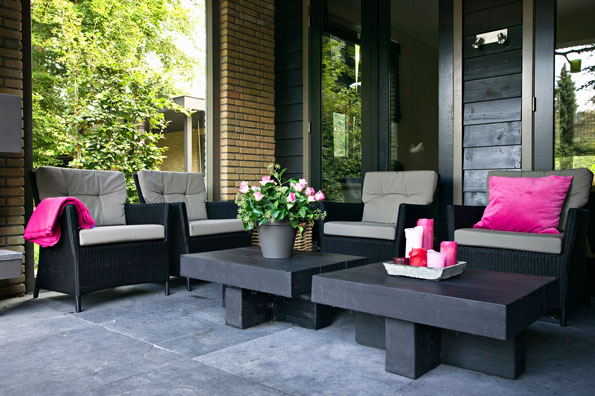 Is it reasonably priced? If you have a set budget range for how much can be spent on the window blinds then you need to know the choices of what is available within your price range. Blinds come in an array of types and styles form economically functional to luxury and exclusive bespoke designs. Vinyl blinds are comparatively inexpensive and wooden blinds are usually costlier.
Will it suit my home? It is important to plan to coordinate your blind with your existing schemes. Colour can be extremely important in establishing a comfortable atmosphere in your home.
Where is it appropriate for?  Different blinds do different jobs. Some are blackout, some keep heat in/out. Ask to see what your blind can do for you. Putting blinds in a room that has computers will keep glare off the screens and limit the amount of light coming in.
Is it easy to take care of? Blinds are made of different materials and some are easier to clean that others.
What is it made from? Do you want wooden, vinyl, aluminium or fabric blinds? Fabric blinds such as roller blinds and vertical blinds come in a large choice of added functionality that comes from fabric choice. You are able to pick from such a huge range of options it is advisable to plan what you think you need before going to discover what is available.
Does it have any extras? Think about how significant it is to have energy efficient window blinds in your home. Some blinds can help you save hugely on heating and cooling costs which is great for home fuel bills.
Is it safe? Blinds now have to be made to certain standards. Older types of blinds have been dangerous to children as they can get caught you in pulley systems. Ask to make sure that your blind meets child safety standards.
Blinds are the buyer's choice of window dressing for their home environment. They are sleek, clean and adaptable to most needs. They are also an affordable option for most people and the range of choice and styles in almost endless so you are sure to find something that is perfect for you.