The city of Seattle, Washington is budding with innovative art galleries and has a commitment to local artists with an award-winning public art program that has artists designing everything from manhole covers to building pieces.  Many Americans aren't aware that Seattle is quite an "art mecca" right here on our own soil…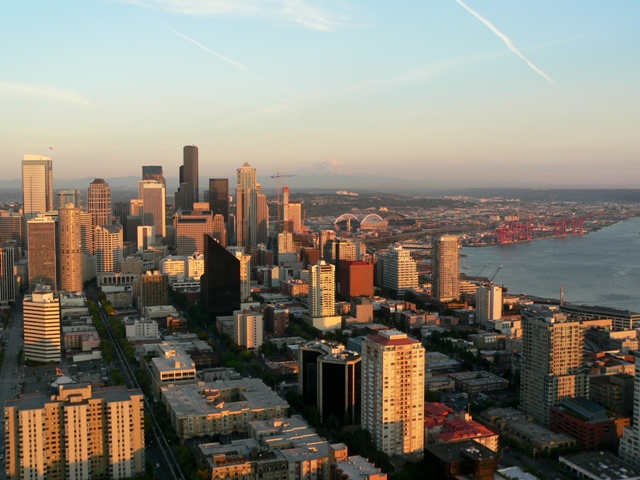 The Seattle Art Museum
The Seattle Art Museum is a big reason that Seattle is considered an art mecca in the Pacific Northwest. With over 23,000 pieces of art from all cultures, the Seattle Art Museum is always adding to their collection. The museum hosts large groups and even has outdoor space for couples to have a full wedding right on the premises at the Olympic Sculpture Park.
Olympic Sculpture Park
The sculpture park sits on a former 9 acre industrial site that overlooks Puget Sound. The park is free to the public and features a variety of sculptures spread throughout the 9 acres of green, lush landscape. With the Olympic mountains in the background, the park is a beautiful place to visit in nice weather.
The Northwest African American Museum
The mission of this museum is to spread knowledge of the arts and culture of people of African descent to everyone. First opening it's doors in 2008, the museum has three exhibition galleries with one gallery committed to a permanent exhibition that celebrates the journey of African Americans to the Pacific Northwest. The other two galleries are temporary exhibition spaces and provide a revolving array of exhibits.
The Seattle Public Art Program
Committed for the last 40 years to local artists, the city of Seattle has one of the best public art programs in the country. The ordinance specifies that one percent of all eligible capital improvement funds must be set aside to commission, install and purchase works of art from area artisans. Over 3,000 pieces of commissioned work is owned by the city created through this program.
The Seattle Asian Art Museum
Admission to the museum is free the first Thursday of every month and many locals take advantage of this generous offer. With past exhibits of Japanese fashion and an exhibit of Dr. Fuller's journey as he collected the large Asian art collection for the museum, the history of Asian art can be studied here at the museum library that is open to the public.
Seattle is an art mecca for people who love random, outdoor pieces that adorn buildings, parks and benches. With so many museum choices and a dedicated budget to the arts, Seattle is a city that loves art and is a role model for cities that want to develop a more integrated art scene. Seattle is a city driven by creativity. Recently the city has allocated an additional $100,000 to invest in the creation of cultural facilities.
This includes grant money that is available to restore an artist's studio or building. On the first Thursday of every month, the Pioneer Square neighborhood hosts an art walk from 12-8. This art walk is huge and has been running for over 30 years consistently. +DJL Lalique is the forum of David Weinstein, a travel lover and fine art expert.  He persues the art of French artist Rene Lalique and writes about Lalique's art on his website.