It's hardly surprising that when it comes to booking and taking singles sports trips, safety is one of the primary concerns for first timers. The same can also be said for all types of solo travel experiences across the board as the moment you set out along with nobody there beside you, it's technically a case of depending only on yourself no matter what happens.
Well, in actuality that's only a half-truth as when you take a specifically targeted group trip for singles, chances are you'll be surrounded by others most of the time you're there. Nevertheless, it's important to know how to go about the booking process in the first place and how to look after yourself during the trip, in order to ensure you don't put yourself in any unnecessary danger.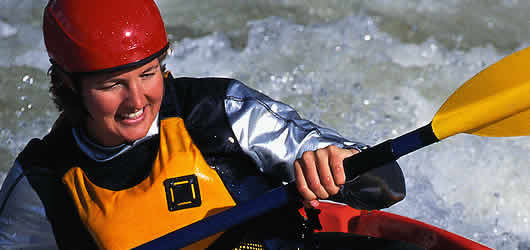 So from the industry-leading experts behind the scenes at www.singlesport.com, here's a quick overview of the most important rules to follow when it comes to staying safe and making the most of your solo sports trip:
1 – Book Only with Reputable Agents
First and most importantly of all, be sure to make the booking in the first place via a reputable agent that specialises in this type of holiday specifically. There's a great deal to the solo group trip booking process that's very specific to this type of trip alone – everything from including the right people to booking the best places and ensuring the lowest prices are charged. There may be other tour groups that do these kinds of trips as a side-line, but in order to both be safe and have the most fun possible, it's a good idea to only ever book with the specialists.
2 – Carry Out Your Own Resort Checks
Chances are you'll be able to rely on the advice of the agent you choose, but at the same time there's nothing wrong with doing your own resort checks prior to booking. The reason being that while a 24-hour hedonistic party resort in the French Alps might be perfectly suited to some, it will most likely be hell on Earth for others. It's all about making sure the place you go and the trip in general are both in tune with what you like and what you're looking for – don't just make assumptions that they will be.
3 – Don't Be Afraid to Say No
One of the most important rules of all to follow at all times is that of never, ever being afraid to say no. Chances are you'll be presented with a million and one opportunities for revelry and merriment of which most will be outstanding. However, when and where there's something on the cards that's either a) out of your comfort zone or b) just downright dodgy, you need to know how and when to say no.
4 – Insure Yourself Thoroughly
Regardless of how much coverage the tour operator claims to provide against things like baggage loss or travel disruptions, you need to make sure you're insured up the eyeballs. These days, leaving the country without being covered against every possible eventuality is nothing less than the mother of all bad ideas. Statistically speaking, you'll never have to claim on your travel insurance in your life most probably, but when and where the time comes, you'll be glad you bought it. And of course, this is especially the case when travelling solo.
5 – Know What You Want
In order to make sure that you both enjoy your trip to its fullest and avoid rubbing others up the wrong way, know what you want before you book. If, for example, you're out for romance and you book a trip that's purely for sports purposes, chances are it won't be long before they all get tired of you hitting on them relentlessly. Likewise, you might want to avoid romantic trips if you're already hooked up and just looking for an opportunity to hit the slopes with other semi-pro skiers.
6 – Be Yourself at All Times
Last but not least, never fall into the trap of introducing yourself on day-one with any kind of story or mask that doesn't illustrate the real you. The reason being that not only is it nigh-on impossible to keep up the charade for the whole trip, but chances are that even if you do, it'll just end up spoiling things. This is one of those wonderful times when you get the opportunity to really be yourself with nobody around that knows you and with nothing to gain by pretending to be someone else. And if they can't like you and/or get on with you for being the person you are, they aren't the kind of people you yourself want to be hanging out with either!