Business owners are well aware of how painful roaming charges can be. It often happens while establishing startups in market areas that are yet to be explored, such inflated fee incurs as a result. But paying the roaming fee might not be a choice for some, for example when a business man goes abroad and he absolutely has to take calls even during his leave. Some may encounter the fee merely due to a human error, like forgetting to turn off their cell phone while travelling overseas. Roaming fee is easily termed as a budget eater, no matter whatever reason incurs it. Gartner, a research firm, claims that as much as $20 million per year is spent on roaming charges by big companies.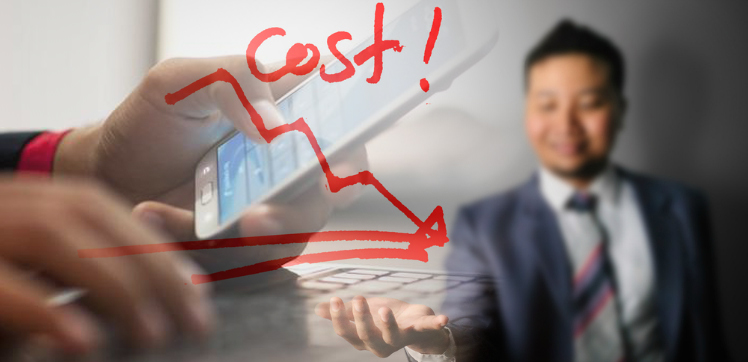 Even though telecommunication provides great opportunities for business but overseas business comes at a cost of paying the roaming fee which is now an inescapable problem. If left unchecked, the daunting bills from the ever faster and accessible 4G technology would become nothing less of a menace for companies worldwide. With the shadow of roaming fee looming on their heads, entrepreneurs need ways to counter this ever increasing issue. Some ways of doing that are as follows:-
Introduction of policies for deactivation of cellular roaming through technology, like Mobile Device Management (MDM) system. These policies would help prevent unnecessary usage of roaming charges when employees go abroad on business and roaming gets activated. The company would be reported regarding the usage and it would have the authority to restrict roaming to avoid an overpriced bill.
Employees should be given awareness about cellular roaming that is ad hoc and impromptu. These roaming charges tend to be tricky as many a times no formal approval is required and international roaming is activated on its own.
It is a good option to look into possible Wi-Fi services which are global. This way cellular roaming usage can be reduced. If you are company that travels a lot then the best way for you is to go for a WiFi connection that facilitates you with an app. The app would be able to recognize company related or owned Wi-Fi connections in the area where you are travelling.
Your wireless local area networks and Wi-Fi connections can be protected by restricting the usage of data. Cellular networks consist of all sorts of data so to begin with; remove your staff's roaming data online. It's a decent move for some companies but not for all as productivity of the company decreases.
Some third party Wifi network managers may be helpful when it comes to solving the roaming problem, so keep a look out for providers like iPass and Boingo which are somewhat popular amongst travellers. Their cost effective solutions and the idea of providing flat rate overseas roaming packages help many persons travelling abroad.
A Voice over IP solution is a prudent option when it comes lowering cellular calls and saving yourself a lot of money. This is a good way of internal communicating. Taking such a deal from a third party network provider or via your own server would help you in the long run.
You must have heard of the convergence service which basically provides fixed mobile convergence that is the use of only a single phone number so that all your devices can be reached by that single number. This fun and accessible way of communicating requires you have a cell service the entire time while you shift your call from the landline to a mobile phone without having any interruptions.
Businesses can help reduce a company's roaming bills through monitoring your employees location and also reviewing their policies. Training of employees is highly necessary along with budgeting. Solutions presented above can be utilized to gain better results.
Author:
Sera has been writing about technology and business apps for many years. Her most recent work revolves around business, technology and employees monitoring . Readers know where to shop for the latest news and information on all new gadgets and gizmos. She is writing for different sites, such as theonespy.com .