So you're tired of paying rent and throwing money into a black hole, and you're ready to have some equity behind all that money you continue to shell out each month. Since the housing market is on the upswing but you can still find good deals on homes why not take the leap, call the realtor, and sign your name on that line right now? Well, it is a bit more complicated than that. Simply buying a home because a person can will likely lead a person into trouble, and a significant amount debt. Here is your complete guide, from assessing your living situation to spending that first night in the home of your dreams.
Assessing the Situation
Let's play a little game called green light/red light. Green light means you get +1 point and is an indicator you should buy a home. Red light means you get -1 point and is an indicator you should not buy a home.
| | |
| --- | --- |
| Green Light | Red Light |
| Buying a home interests you | Buying a home doesn't interest you (quit game now) |
| You'll live in this location for the next 5-7 years | You won't/aren't completely sure if you will live here for the next 5-7 years |
| You have a stable job | Your job is not stable |
| You have good credit (700+) | Your credit score is below 620 |
| You have money for a down payment ($10,000) | You do not have the money for a down payment |
| You're ready to be a responsible homeowner | You would rather have the rental company maintain the home (repairs, paint, plumbing, etc.) |
If you received at least 5 points from the green light section, generally speaking you're ready to become a homeowner (we'll keep it as simple as we can for now.
How much can I Afford?
A solid benchmark to assess how much you can afford to pay on a home is using 25-35%. If buying a home will cost you no more than 35% of your family's collective income, buy the home. This isn't just the mortgage but this includes all the costs associated with the home. Property taxes and mortgage insurance are included in this value. Talk to your loan officer and find out exactly how much you will owe on a monthly basis.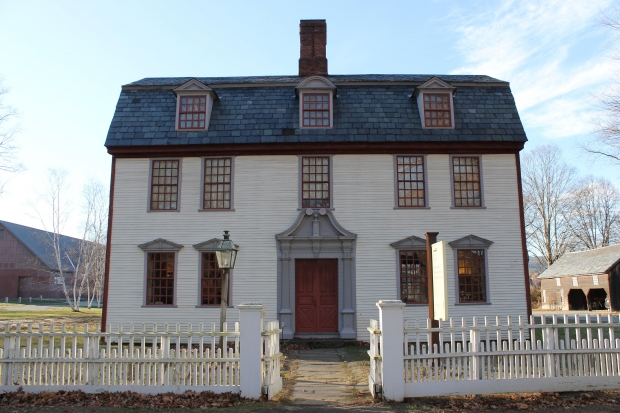 Reel in the Real Estate Agent
When you've got a home within your budget, find the realty company and realtor associated with that home. Give them a call and set up a meeting to talk about some of the specifics regarding the home, pre-financing, and pre-approving you for a loan. It might also be beneficial to talk to people within the neighborhood as well, you'll be surprised at how forthcoming others are when it comes to talking about some of the things not mentioned by the real estate agent or thought out by you beforehand.
Make an Offer on the Home
Sellers tend to list homes higher than they'll be sold for because they assume a bit of haggling will be involved. Make an offer 5-10% lower than the listed price and begin negotiating from there. Do some research on similar homes sold in the area and base your offer on some of those. There should be a little back and forth between you and the seller, but don't get too bogged down in the negotiations because both in reality parties want the sale to happen. Meet in the middle if at all possible. Once an offer is accepted, you'll generally have ten (10) days to schedule a home inspection.
Call the Home Inspector
To cover your bases, have an inspector check all major systems of the house. This not only includes electricity and plumbing, but also foundation, roof, insulation, heating and air conditioning units, vents, signs of mold and mildew, and a variety of other factors that may affect the overall value and structural integrity of the home. $400 is the typical price for a home inspection, but the cost is well worth
And now for the Mortgage
You have three types of mortgages available to you: adjustable rate, fixed, and interest-only mortgages. Here is the article you need to read as it'll save space and be much more in-depth than this article would hope to be.
Closing and Settling In
Once an offer has been accepted the transaction might close within 30 days but can last anywhere between 30-60 days. Some of the issues that could affect a closing can be due to additional debt discovered on the buyer's profile, missing insurance information, or a change in marital status.
Buying a home is no walk in the park. It is a tenuous process that includes multiple parties, negotiations, calls, letters, evaluations, assessments, considerations, and other moving parts. Doing your due diligence is absolutely critical. Put deep thought into your life situation and your plans for the short-term and long-term future. If buying a house falls into your plan for the future go full-steam ahead. Buying a house can go either of two ways – it can be a poor decision that was not completely thought-out beforehand and you could end up in a sinking hole of debt (and then need to worry about getting out of debt) or it'll turn out to be a valuable asset heading into the future.