Chinese food is extremely popular amongst Europeans, especially in the United Kingdom. There are a bunch of different Chinese restaurants throughout the UK. Some are national, while others focus mainly on the niche markets. Chinese cuisine includes a whole host of different styles from all over China. The history of Chinese cuisine dates back thousands of years. Over time, it has been influenced by specific tastes and changes in fashion as well as local preferences. New cooking techniques and experimental recipes were added from different regions, thus resulting in a variety of different dishes.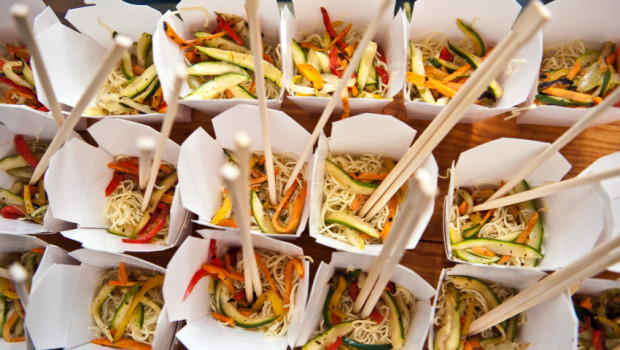 People love Chinese food for its distinctive taste and because it is so filling. If you are running on a budget, ordering Chinese food is a great choice. Not only will you be full after a meal, but you won't have to pay over the top either. Some of the staple items that are used in a wide variety of different Chinese cuisines include noodles, white rice, soybeans, wheat, vegetables and a whole host of different seasonings and herbs. Chinese food offers a viable alternative for people who are bored with downing burgers and pizzas all the time. Most importantly, Chinese cuisine isn't as heavy as meat burgers and three-cheese pizzas. If you are thinking of ordering Chinese takeaway in Stroud, here are some of the best dishes that you should consider:
Chicken Chow Mein
One of the most popular foods around the globe, Chicken Chow Mein is a Chinese staple dish. Essentially, it is made with stir fried noodles and chicken. Vegetables, herbs and seasonings are added in order to add a bit of spice and tang to the dish. The biggest reason why Chow Mein is such a popular Chinese dish is because it is very easy to eat. When you order a takeaway, you will receive your Chow Mein in a neatly packed container with a disposable fork and spoon to go along with it. Just open the container and have your food wherever you are!
White Rice and Gravy Dishes
Many Chinese takeaway restaurants also sell a variety of white rice (steamed or fried) and curry dishes. Chinese food heavily incorporates prawns, chicken and beef into almost every dish. Some of the classics include Chicken Szechuan, Chicken Manchurian, Chicken in Black Bean Sauce, Chicken in Oyster Sauce, Crispy Shredded Chilli Beef, Sweet and Sour Chicken and many others.
You should know that almost every Chinese restaurant offers a combination of dishes that are sweet and sour. If you are looking for something that's a bit tangier, you should ask your server to help you choose. Many people don't like sitting in a restaurant and eating when they are pressed for time. Ordering takeaway is a great choice, since it allows you to pick up the food and proceed on your way. The whole process is very simple, and most Chinese restaurants in Stroud are also quite affordable.