Poggenpohl kitchens are the top oldest kitchen brand in the world. Since 1892, Poggenpohl kitchens have been very popular. Since then, the company has not stopped for looking solutions for improving the kitchen environment and scenario. They help in making your kitchen more interesting and fun. Every Poggenpohl kitchen is unique in its own way.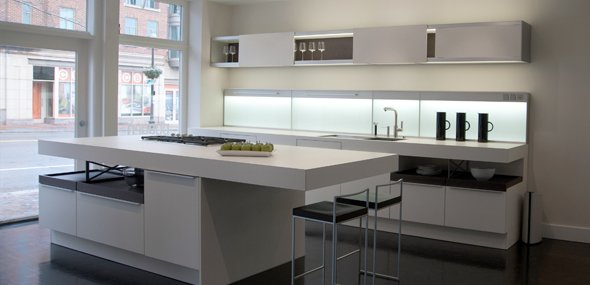 Why Poggenpohl Kitchens are the Best?
The Brief History of the Brand: Poggenpohl is considered the oldest and the top- most leader of the modular kitchen industry. Since 1892, Poggenpohl kitchen has been the best kitchen brand known in the world. Poggenpohl kitchens have played an important role in influencing American kitchens.
Great Design Aesthetic: Poggenpohl kitchens provide you with high quality of kitchen designs. They are designed in such a way to suit all the modern kitchen requirements. They have a huge collection of the product finishes in the European kitchen designs.
Functional Design Solutions: The additional upgrades that you see are in fact the amazing universal designs that are found in Poggenpohl kitchens.
Built to Last: These kitchens are known for their high- quality designs. You will never regret the money you've spent on these kitchens. You can buy any affordable super- quality design. They have long-last durability and are also at pocket friendly prices.
Innovative Design: Poggenpohl kitchens keep on reinventing the designs of the kitchen and modernizing it in different styles.
Every Poggenpohl kitchen initially starts off with a blank sheet of paper and the creative vision of the customer. The Poggenpohl kitchen range consists of +EDITION, +ARTESIO, +SEGMENTO, +MODO and Porsche Design Kitchen. You can explore the different types of Poggenpohl kitchen online or by ordering the catalogue of Poggenpohl kitchens.
Planning the Poggenpohl Kitchens
The first step is to hire a design consultation who knows well about Poggenpohl kitchens and their designs. The consultants you hire should be highly experienced in planning out the colors, features and layout and should also know all the aspects of the kitchen designs. The consultant can visit your place, see the space, observe and take the measurements of the space and will create a design accordingly. They will also consider your designs, likes and dislikes and then prepare a layout of your kitchen, accordingly.
The Poggenpohl range of kitchens includes a wide range of materials, cabinet dimensions, styles, and colors. You will never find a Poggenpohl kitchen same as another Poggenpohl kitchen. Plusch is one of the world's leading brands that provide you with Poggenpohl kitchens. It tries to master in every little detail of a modular kitchen. It has great designs and setups for a modular kitchen that you'll absolutely love. It keeps in mind the customer's requirements and makes notes of the customer interactions as well as the briefings and delivers it with a pleasing kitchen experience.