Only a few steps can take you to your new blog, but there are still many things you must do to make it successful. Blogging is one of the most popular marketing tools of today, which is why running a successful blog comes with various struggles. In order to keep your blog in top shape and increase sales, you must learn to invest some time and effort and do it all right. To help you out, we have decided to share the top eightsecrets of running a profitable blog.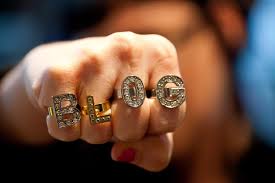 1.     Take Your Time
Blogging is not something you can do overnight. Therefore, you cannot expect to grow an audience right away and start selling your product or service as soon as you start posting online.
The first thing you have to do is set your goal and take the time to plan a strategy on how you will turn the blog into a profitable one. After all, blogging is a hard way of making money online and requires a lot of patience.
2.     Be Prepared to Spend Some Money
Yes, there are platforms that offer free blogs, but you would still havoke to purchase a self-hosted blog to own it. You do not have to do this right away, but using a free blog comes with certain limitations in terms of design flexibility, monetization opportunities and storage.
Fortunately, a self-hosted blog on the most popular platforms such as WordPress will only cost you a small amount.
3.     Define Your Niche and Target Audience
Before you start working on your content, design and other strategies for attracting visitors, you must first set your niche and define the target audience. Without knowing who is going to visit your blogs and what they need, you simply cannot come up with good ways to increase sales.
4.     Praise Content
If you want to be a successful blogger, you need to post regularly. However, this is not all. Posting regularly does not mean that you should simply add content on your website without any particular goal. Focus on quality of content and SEO since this is the thing that will make your visitors engage and remain loyal to your blog.
5.     Be Proactive
Follow the latest trends if you want to make your blog successful. Nowadays, brand recognition is best achieved through promoting your posts and what better place to do this than through social media? Share your content regularly to drive more traffic.
6.     Get a Basic Understanding of HTML
Sure, there are many customized plugins and themes that allow you to maintain a blog without having to be an IT expert, but learning basic HTML is never a bad idea. Possessing these skills puts you in a better posisiton than other bloggers and fortunately, you can learn this for free on websites such as Khan Academy and Codecademy.
7.     Protect Your Content and Media
Copyright issues can happen to every blogger, so make sure to protect everything you post online. There are many things you can do to reduce the risk of content theft and also, learn how to avoid becoming one unintentionally.
8.     Do Not Get Satisfied with Plain Design
Regardless of the quality of content you post, no one will become your visitor if the website design is bad. First impressions are very important in attracting visitors, which is why you must make sure to keep your blog trendy and make it mobile-friendly.
Most of today's bloggers give up early in the process because they do not know how much time or effort it takes to make a blog successful. If you are passionate about your blog and learn to implement all this into maintaining it, you may just turn your blog into a highly profitable one in near future!