It is not a secret that Ubud is a captivating destination, not only for yogis and soul searchers but for couples, too. From the enchanting resorts amidst rice paddies to soothing spas in the middle of lush green vistas, Ubud makes an ideal venue for a romantic escape.
So whether you want to enjoy a secluded bliss, explore off the beaten tracks, or just unwind, you will find tons of must-see couple's destinations in Ubud.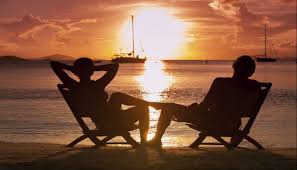 Need more convincing? Here are the top reasons why Ubud should be on you and your partner's bucket list.
You'll never run out of romantic dining options
A dreamy dinner at one of the wide-ranging beautiful restaurants in Ubud is a surefire way to jump start or cap off your getaway. If you are planning to pop the big question on your next romantic trip, Ubud will not disappoint. This place has got you covered when it comes to perfectly set up dining options that will make her (or him) say yes.
Below are some of the highly recommended dining options in Ubud:
Kamandalu Resort – want a romantic evening under the stars complete with flickering candles to set the mood? Be sure to have a reservation at Kamandalu Resort. Enjoy a 6-course gastronomic dinner as you relish each other's company in this intimate experience. Located at the JalanAndong, BanjarNagi, Ubud, guests are welcome to celebrate the spirit of love here at Kamandalu Resort.
KupuKupu Barong
Another eye-catching restaurant overlooking the Ayung River valley's sweeping vistas is KupuKupu Barong. This place is known for their beautiful setting and luxury fusion cuisine. Don't miss the chance to reserve for a romantic dinner at one of their love cages. The cages are set on a reflecting pool where you and your partner will be serenaded by bird  songs as you relish eclectic dishes.
There are tons of activities to fill out your itinerary
Ubud is not only ideal for honeymooners looking for a little R&R, it also offers a bevy of activities for those lovers who seek adventures. Outdoor explorations become more exciting when you are doing it together! And what other place will be both exciting and romantic than Ubud? Here you can balance your itinerary with activities that give you thrill and pleasure. Want a few suggestions? Check out the list below:
Mount Batur Hike – climb up an active volcano that is soaring 1,700 meters above sea level. Mount Batur is the 3rd third highest peak in Bali, but you don't need to be a professional mountaineer to reach its summit. Plus, with a little help from your partner you will surely survive the two-hour trek upward.
Batur Hot Spring – after trekking Mount Batur, you can take a dip in the Batur Hot Spring. It is located in ToyaBungkah, and overlooks the beautiful mountains of Agung and Batur. This will definitely be a refreshing treat after hours of mountain climbing. Plus, the hot spring water is known to be very healthy on your skin and can even heal diseases.
Choose from an array of dreamy resorts
From affordable lodgings to luxury resorts, you'll find a wide selection of accommodations in Ubud that fits your needs and budget. Here are couple's destinations in Ubud where you can spend endless hours relaxing.
Furama Villas & Spa Ubud – the villas here afford you a secluded place where you have your own massage gazebo and a private plunge pool. It is every couple's dream of a romantic getaway as it offers everything you need to make your vacation complete. This place has their own spa and a restaurant, ensuring their every guest's total satisfaction. What's more is that they offer tour and workshop services so you can make the most f your stay in Ubud. Book one of their villas today and discover why this award-winning resort deserves to be your home away from home.
Hanging Gardens Pool – this hanging garden has the best swimming pool in the world according to Conde Nast Traveller and Trip Advisor. Their two-tiered infinity pools allow you to bask in the sun while taking in the beautiful views of the Ayung River and DalemSegara temple. They even have dining and spa services for added convenience.