Camping is fun, but it can put you through hell if you have packed right. Packing for camping trip is rather easy as you can without a second thought throw out the things like skirts, frocks and heels etc. The complex part is packing according to the weather, especially if you are going to be on a place that can be sunny and warm and the next it can be cold and foggy. Also, you have to make sure you've to pack light because carrying that heavy luggage can be really tiring. If you are planning a camping or a hiking trip and you have no idea what to pack, this is exactly where you should be seeking advice.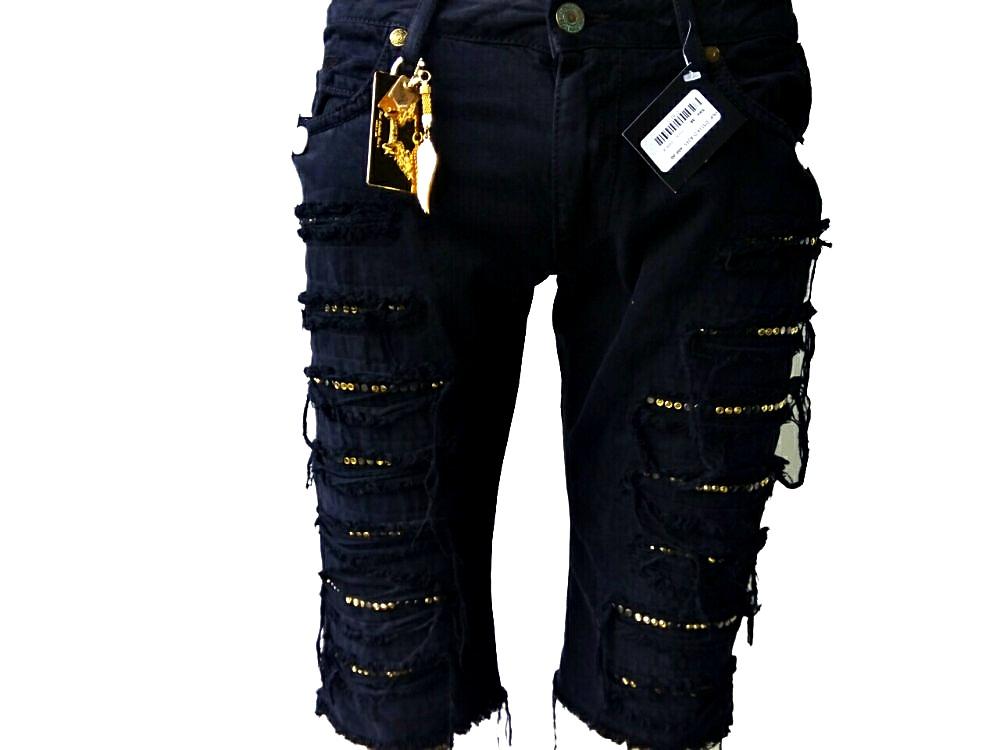 You might want to pack what looks cool and trendy, but jeans are not a good choice when you're going out camping, or tracking. Jeans do not quickly dry and readily absorb water, making it uncomfortable to wear for a longer period of time if it becomes wet. Also, jeans provide little isolation when wet. As the saying goes, when in the wilderness, cotton kills. I've backpacked jeans a lot of times, but it not always proves to be a good choice. In summer, the jeans don't provide the comfort as much as shorts do. It is nice to pack a lightweight poly blend or something that is along those lines. When on trip, always prefer comfort over looks.
You can pack your favorite shorts because if it is nice, you will probably end up wearing them more than anything else you pack. I always pack 3-4 pairs, but I almost always end up wearing my favorite pair anyway. While the good quality hiking shorts are not as important to your safety, health and comfort as other backpacking and hiking equipment is, like hiking boots and shirts, simply wearing cargo shorts would not cut it. The reason is very simple: cargo shorts do not have adequate moisture mechanism. As you hike, you're bound to sweat. Without breathable and quick drying, hiking shorts, the moisture will accumulate and you can end up with irritated skin and chafing. While this would not ruin a short hike, the un-comfortableness can drag down the morale on your vacation. If you're backpacking, chafing is the last thing that you would want to deal with.
When going out of a camping trip, the best jeans choice is something that dries quickly, is breathable and light but it is still tough enough to withstand the brush.  In winter, it would be a wise choice to pack some synthetic soft shell pants or something like that. However, I would still avoid jeans in winter because that is exactly when the cotton has the best chance to kill you. The convertible (zip off) pants can come handy but some people find it annoying. So, if you are not sure what the weather would be like, pack both, jeans and shorts. The hiking-specific pants or shorts tend to be a bit pricey, but I would recommend checking out J-bees Jeans shorts, and if you are looking for some nice hiking shorts try robins jeans shorts.
When shopping for the shorts for hiking, you need to consider every aspect; the following points pretty much cover everything.
Fit – On a camping trip you would want a pair of relatively loose fitting shorts that offer adequate space for maximizing comfort when you are climbing over logs, trudging up the mountains or climbing over the rocks. Though, too loose is also not recommended.
Pockets – When travelling, you need storage space for items, like wallet, camera, tissues and GPS is essential to escape having to delve through your pack every half-hour. Furthermore, zippered pockets are vital to ensure liberal protection for your valuables.
Belt – I personally have a preference to the built-in belts to cut down on weight (you can remove them, if you would like, and they are lighter than generic belts).
Material – Nylon, wicking material is best for weight/moisture reduction and comfort.
Sun Protection – Hiking at an incredibly high altitude, requiring hiking apparel providing protection from the strong rays of sun.
Additionally, the best shorts for camping or hiking have the following qualities.
Enlarged Crotch Area – It provides additional and valuable room.
100% Scrape Resistant and of Nylon – Meaning it is incredibly lightweight
Zippered Pocket – But not too many, which would add the unnecessary, additional weight
Quick Drying – No fears of skin irritation and chafing.