Starting a new business can be exciting and frightening at the same time. While the excitement is precious, the frightening part of it can be alleviated to a great extent if you have a friend by your side to guide and motivate you, offer advice and keep you on your toes when your resolve seems to dwindle.
Finding such a friend may not always be feasible though, unless you're of the idea that books are the truest friends. In this post, we've listed five of the best books by authors who have built a successful business, tasted success and accomplished everything they set out for. These people were once in the place that you are in now and their journey will give you all the motivation, advice, tips and tricks you need to find the best business ideas and make them work.
If you believe in the power of motivational books and are looking for some real solid wisdom about starting a new business from a single idea, read on.
1. "Will It Fly?" by Thomas K. McKnight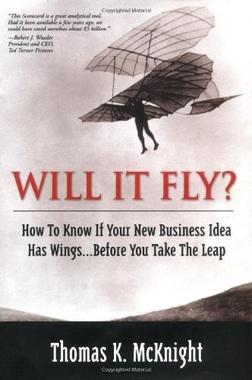 Coming up with a business idea and then being sure that it is indeed a profitable one is arguably one of the trickiest battles when starting a business. 'Will It Fly?' by Thomas K. McKnight helps you answer just that question by helping you brainstorm all the characteristics a profitable business idea must possess. McKnight's 44-point checklist lets you explore the strengths and weaknesses of your idea, carefully observing the repercussions of each step involved in the process. Before you go out and invest your valuable time, money and resources into your businesses, be sure to read 'Will It Fly?' and ascertain your confidence in the viability of your business idea.
2. "The Barefoot Executive" by Carrie Wilkerson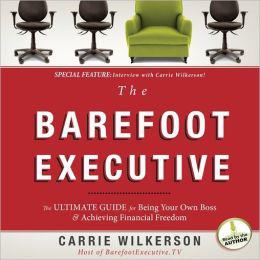 Carrie Wilkerson's personal journey of building a successful business right from home to avoid compromising on her family time is a great motivational book for those who think that choosing a business means giving up on family.
'The Barefoot Executive' is not your ordinary step-by-step business guide promising overnight success. It's a true-to-life account of one woman's journey to success. It's a book that inspires you to keep working towards your dreams relentlessly. It tells you that your dreams can accommodate a successful business beautifully, and you don't have to pick one over the other. There's plenty of room for both and Wilkerson shows you how.
3. "Start Your Own Business: The Only Startup Book You'll Ever Need" by Rieva Lesonsky
The tagline of the book says it all – this is the only book you'll ever need to start a successful business and take it to the heights you've dreamed of. Rieva Lesonsky and the editors of Entrepreneur Magazine manage to distil the best advice you'll need to start thinking like a business owner instead of just another person with an idea.
This book will give you all the information you need right from finding and validating your business idea to writing a business plan, procurement, inventory management, branding, and even taxes and finding partners. The margins are full of inspiring quotes from the greatest entrepreneurs in history. There are 'callout boxes' for the specific bits of advice in each lesson and overall, the book is a fantastic resource to read, re-read and return to whenever required.
4. "The $100 Startup" by Chris Guillebou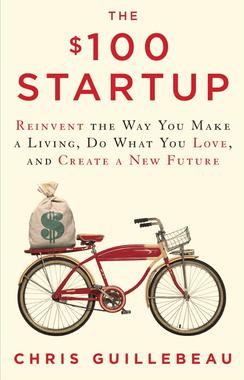 Possibly the biggest anthology of startup success stories, 'The $100 Startup' by Chris Guillebou is a treasure trove of inspiration and gives you the much-needed feeling of companionship, especially when you are bootstrapping. Even more remarkable is Chris's resolve to show you how you can really live a life of adventure, meaning and purpose and earn a good living doing something you love doing.
In a massive research undertaking, Chris identified 1500 people who have built fairly successful businesses earning moderate-to-good income with minimal investment, often as little as $100. The book is a crunched-down version of this research that gives you fifty of the best, most intriguing case studies of business success with minimum investment.
This book is not a 'how-to' guide. It's a collection of stories of people who made fantastic entrepreneurial journeys and can inspire you to make your own.
5. "Think and Grow Rich" by Napoleon Hill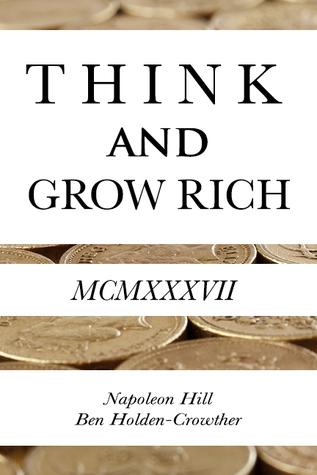 The well acclaimed classic in the genre of motivational books, 'Think and Grow Rich' by Napoleon Hill is an absolute must-have for anyone looking for success in business and life. Originally published in 1937, it still holds its place eight decades later. Napoleon Hill researched for twenty years to create this phenomenal book that teaches you to attain financial success by changing your thought process. It tells you to believe that you can be rich and think like a rich person to grow your wealth.
In true old but gold spirit, the newer editions of this age-old classic make very little changes and pretty much preserve the original text of the book, as it is still so relevant.
One of the most famous quotes of the book tells you everything you really need to know in order to truly keep yourself motivated to do great work and achieve grand success – "The starting point of all achievements is desire. Keep this constantly in mind. Weak desire brings weak results, just as a small fire makes a small amount of heat."
Conclusion
So these are the 5 books you should read right away (if you haven't already) if you are either looking for a great business idea or already have one and are mulling over taking it to the next level. With the best motivational books, self-help guides and business success parables available, you have all the help you will need on your journey to a successful business. With such handy mentors by your side, can you ever go wrong?