The idiom cyber crime refers to the various illicit activities carried through the Internet. Cyber crime can be committed through various platforms such as computers, laptops, phones, tablets and gaming consoles. Cyber crime can vary from unauthorized financial transaction to blackmailing and stalking. Even the most secure government agencies like United States Department of Defense have fallen victims to cyber crime. The Global cost of cyber crime surpassed $600 Billion in 2017.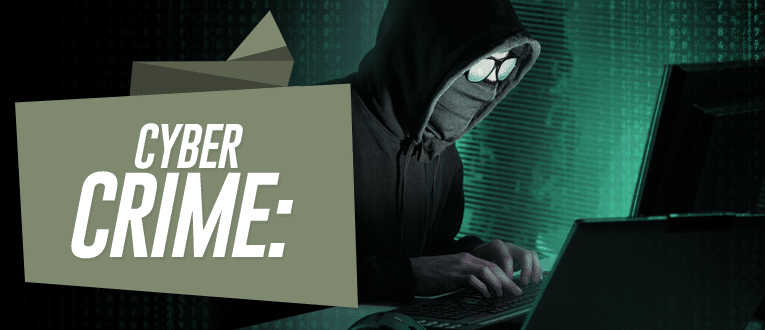 There are around 4.1 billion internet users in the world. This presents a very lucrative pool for cyber criminals. But worry not you can keep yourself safe by following these six simple steps.
1-Keep your OS and antivirus Updated
Having an updated operating system and antivirus software increases security measures. So always keep your operating system and antivirus software up to date. This is because criminals introduce new viruses and spyware frequently and so an updated software and antivirus may be more efficient in preventing the breach. Old and outdated software's and antivirus tool may be useless when faced with the latest malware. Different antivirus companies specialize in different types of protection. Always buy some solid and reputed anti-virus programs.
2-Password Management
Easy passwords may be convenient to remember but are easier to hack. Don't ever keep known information like birthday, fiancé name etc as your password. Keep a password like Alice is @ August Queen. Unexpected passwords are harder to guess. Use of special case letters helps in maintaining a much-secured password. Avoid the "Remember Password" option on any of the sites used. Change your passwords at unexpected time intervals. Try to keep different passwords for different services and emails.
3-Watch Where You Click
A beautiful pop up is inviting but dangerous. Pop ups are one of the primary tools for cyber pirates to steal your information. With a single click you might divulge your information to a transgressor. Be aware of these pop-ups. While shopping or surfing keep an eye on the content of the site, watch for the grammar errors and graphics. Generally, these scam sites are made in haste with little attention to detail due to the fear of being taken down. If you smell something fishy, it's time to close the tab.
4-Information Exhibit
Never ever share your personal information on social sites. Information like phone number, email ID, house address should be kept hidden. Sharing of personal and sensitive information is the primary cause for blackmailing and net stalking. Never give more than required information. Never fall for unrealistic offers by strangers and unknown emails. Avoid sharing too much details online as one can predict your lifestyle and choices using your online information. Making use of tools like Facebook profile picture guard helps to keep the information from being shared among UN-authorized persons.
5-Avoid Public Wi-Fi
Free net is enticing but public Wi-Fi is the territory of hackers. Since Public Wi-Fi data is not encrypted, it's easier for hackers to steal your social, financial and personal information. Always use a VPN to protect your data.
6-Always Monitor
No one can guarantee security even with utmost measures. Keep a random check on your accounts. Keep an eye on your bank accounts and credit cards and if you find any irregularities, inform your bank immediately which will prevent further damage.
If you ever fall victim to cyber crime inform the law authorities immediately. The next step is to hire a good criminal lawyer or even better the best criminal lawyer specializing in cyber crime. The best criminal lawyer fully understands that unlike other crimes, cyber crime has jurisdictional limitations and they do their best to do damage control.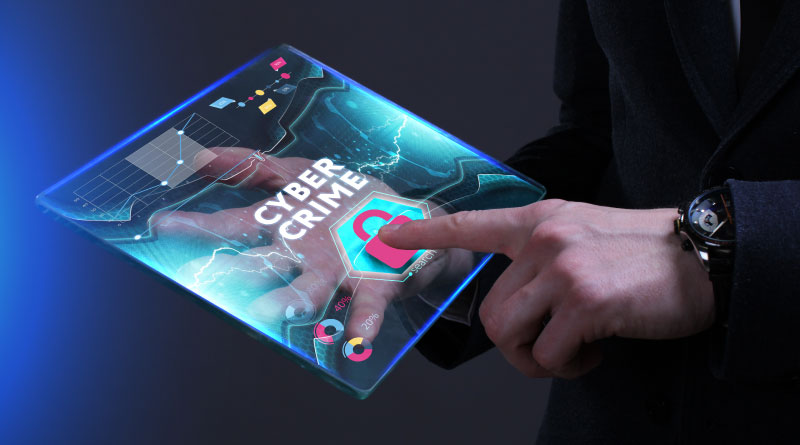 The best criminal lawyer will be a pundit in cyber crime, financial frauds, cyber security, cyber forensics, and privacy law. He/she will help you in reporting crime and often they have a team of cyber experts for coordinating with law authorities to provide any leads which could help solve the case.  The persons will be fully aware of cyber laws and its punitive reactions. The person will have a keen eye for electronic evidence and will open all the possible options of law for your benefit.  If possible, you can also get defamation alimony with the help of the lawyer. You don't even need to visit the established law firms frequently. They can interact with you via electronic channels.
Cyber crime can lead to depression, social isolation, economic hardships and even suicide. Unlike other crime, cyber crime needs to be tackled differently. Other best measures against cyber crime are awareness, caution and monitoring. Children are the most targeted victims of cyber crime and online bullying. A little precaution from our side can prevent lifelong mental scars.