Need to distress after a day of work? Or meeting some buddies and looking for something new? While all of us have favorite watering holes, keeping on going to the same place time after time can be boring. Most of us have a friend who's into the latest places and knows what's hot at the moment. But they may not always be available, and it would be somewhat miraculous if he or she knew of the latest happy hour specials on offer at the various bars around town.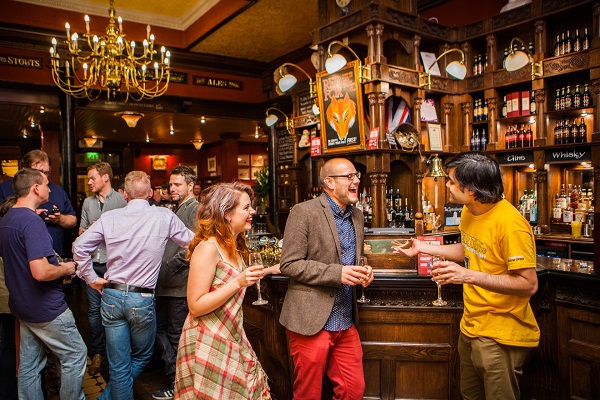 If you're in the Victoria and Vancouver areas in British Columbia, there's a great new way to look up places to go to for Vancouver happy hours. Appropriately named Ultimate Happy Hours, this newly-launched website is targeted toward those who are looking for great happy hour deals. With this website, you can point and tap on a particular area and see food and drink that suit your fancy. Maybe a couple of drinks and appetizers before setting out for dinner? Or fancy a restaurant where you can start early and move on to a gastronomic feast. Whatever suits you at the moment, just look up Ultimate Happy Hours and you'll find a great selection of places to go to at your fingertips.
The site is the brainchild of a couple of friends who, in their journeys around North America, found the lack of information on where to find the best spots during happy hours frustrating.
When you go to the site, you're presented with a map, showing myriad pins representing the participating bars and restaurants in that particular area. Pick a pin, and the site will give you the address of that bar or restaurant. There's also a link in the popup that will show you that spot's current happy hour menu. A great way to find a spot that's near your current location.
Alternatively, you can scroll through an extensive list of bars and restaurants if you're in the mood for a particular type of cuisine. For now, the site is live for the happy hours in Vancouver areas. With a resource like this at your fingertips, you'll never want for ideas or places to go to for those chummy get-togethers.