Bigger cities like Los Angeles and San Francisco get the most hype, but there's a lot more to California. One of the best smaller cities to visit is Ojai. Located in Ventura County, Ojai is a an ideal destination for families looking for a fun and relaxing getaway. Have we piqued your curiosity? Here are just a few of the great things to do in Ojai, California.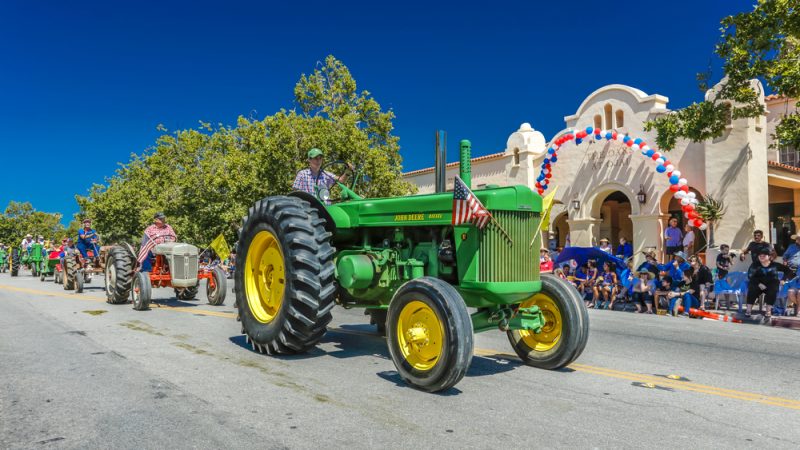 Jeep Tours
If you want to explore the area of Ojai, one of the best ways to see the sights is with Cloud Climber Jeep Tours. These sightseeing adventures will give you an unprecedented look at Ojai, and help you uncover hidden adventures and surprises. You'll be able to see all of Ojai, from its rolling hills and twisting trails to the town center and the nearby college prep school. There's something to keep everyone interested, and no lack of things to do along the way.
Hiking
Does your family love getting outdoors? Then get ready for some seriously fun hiking excursions, Ojai has a wide variety of trails to explore. Whether you're a pro at hiking or just introducing your little ones to the experience, there's a trail to suit your needs. For those who aren't big fans of walking, there are trails for horseback riders as well.  So saddle up and get ready for a fantastic family adventure!
Camping
When it comes to campgrounds, Ojai has some that are truly breathtaking. You can choose from different camping options depending on your needs; for those looking for peace and quit there are several secluded spots. For families or those that like a little excitement, there are a variety of educational tours and programs. Whether you crave a relaxing vacation or want to keep your children occupied, Ojai has something for everyone.
Ranches
Want to see a real, working ranch? Ojai has plenty for you to check out with the whole family. You can learn about how olive oil is made, the details of winemaking (this might be best for the parents), or simply explore the local produce of California. Best of all, most of these tours offer tastings along the way, so be sure to bring your appetite.
Libbey Bowl
If your family likes to rock out and appreciate music, Libbey Bowl is a required stop on your Ojai trip. This outdoor venue is a picture-perfect place to appreciate music with your family. From music festivals and big-name stars to undiscovered local talent, there's always something fun going on at this hot spot. Check out the calendar and plan a musical night under the stars.
Museums
For those who love history, Ojai has some truly outstanding museums. Historical architecture peppers the whole town, making sightseeing and shopping a fun dual activity. There are plenty of great options that highlight the rich past of Ojai and California. The Treasures of Ojai in particular is a great museum for those with an affection for all things historical. Be sure to check these out; it could prove a memorable learning experience for the whole family.