When it comes to buying a house, there's a lot to consider and do. If you're not thinking about money, you're talking about dates and if you're not re-organizing your calendar to fit in with everyone else, you're dreaming up your perfect future life, in your new home.
Except, your dreamy new life could become a nightmare if you move in and find there's a number of issues you didn't pick up at one of your viewings – however many you had!
To help avoid that scenario and actually experience the happy dream of moving in and everything being as you thought, there are a few important tips to keep in mind when you view your new potential home.
"Making sure you do a few particular things on your property viewings will help ensure most things are as you expect, when you finally get the keys to your new home," said Battersea estate agent, Eden Harper. "While some discoveries are only unpleasant, there are times when it can be much worse than that, so do all you can to avoid that scenario."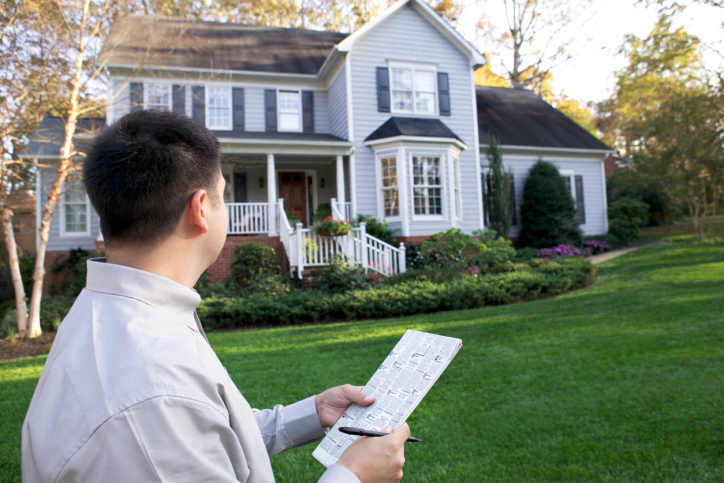 View the property more than once
Try and make your viewings on different days and at different times of the day too. This will give you a better idea of how busy or quiet the area is.
Spend time in the neighborhood
Visit the local area, pop into a coffee shop, bar or restaurant and check out the local parks too. It all helps to give you a fuller picture of what type of area you're thinking of moving to.
Check the taps and switches
If you're planning on living somewhere then it's important to find out what's where and if it works. Switch lights on and off, open cupboards to see how big they are and make sure the taps aren't leaky by giving them a try.
Don't rush
Plaza Estates advises to take your time on your viewing and see everything you want to, even if that means entering some – or all of the rooms – twice. While you might get a feeling as soon as you enter a property, you still don't get to see how things really are and if you like the layout and features, without having a good look around.
Use all your senses
Of course, our eyes are very helpful and tell us an awful lot. But, if you can smell or feel something that doesn't seem right, it needs further investigation. Start with a few questions and if you're not satisfied to find out more.
Take a good look at the outside of the property, too
This is to get an idea of the structural state of repair of the property and also any outside land or buildings. Usable sheds and outbuildings are a great asset to have. But, unstable and unusable ones can be more hassle than you might expect!
"Taking your time and ensuring you've looked at everything in the property, however dull it might seem on paper, is an important step to ensuring the property is what it should be and is suitable for
your needs," said Marylebone estate agent, Kubie Gold. "Buying a home is a big investment, so do the groundwork properly to help make sure you buy the right property."