The cuisine of Karnataka is revered in Indian culture for being one of the oldest culinary traditions on record, its roots dating back to 1500 AD. Evolving through time, the basic cooking techniques and speciality recipes have adapted to take on the influence of the nearby states of Andhra Pradesh, Kerala, Maharashtra and Tamil Nadu.
However, although the exact ingredients vary depending on season and precise region due to the diverse landscape and climate of this vast country, the traditional menu of Karnataka generally maintains a specific order of service. First up, typically presented on a banana leaf, is: salt; pickle; a bean and vegetable dish called playa; a beaten rice dish called gojju; a cooling raita; a creamy payasa dessert; a spiced lentil thovve; a vegetable rice dish called chitranna; and ghee. Once the ghee has been presented, the meal may begin.
Desserts are often eaten near the beginning of the feast or alternating with savoury rice courses, although often buttermilk – as a sweet endnote – is served at the completion of the meal.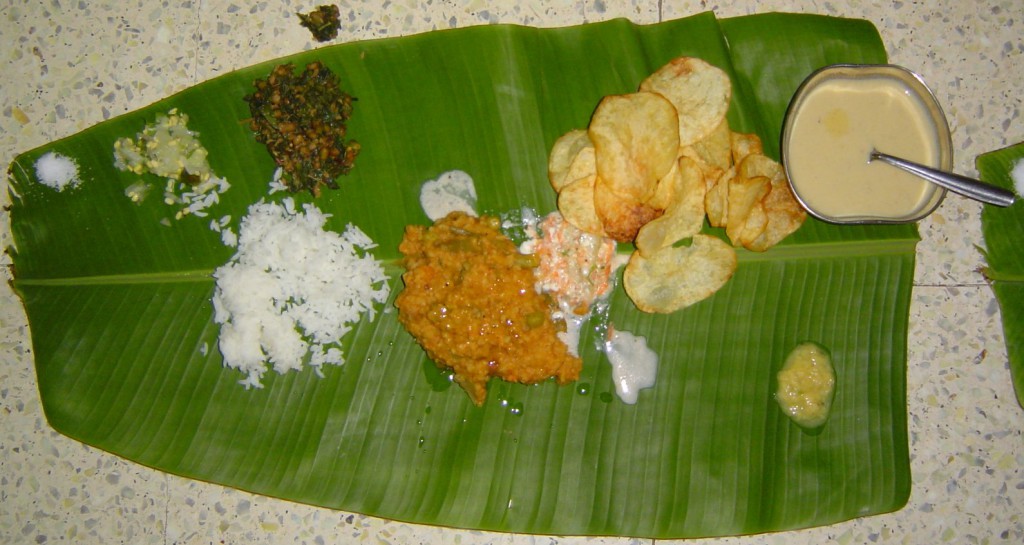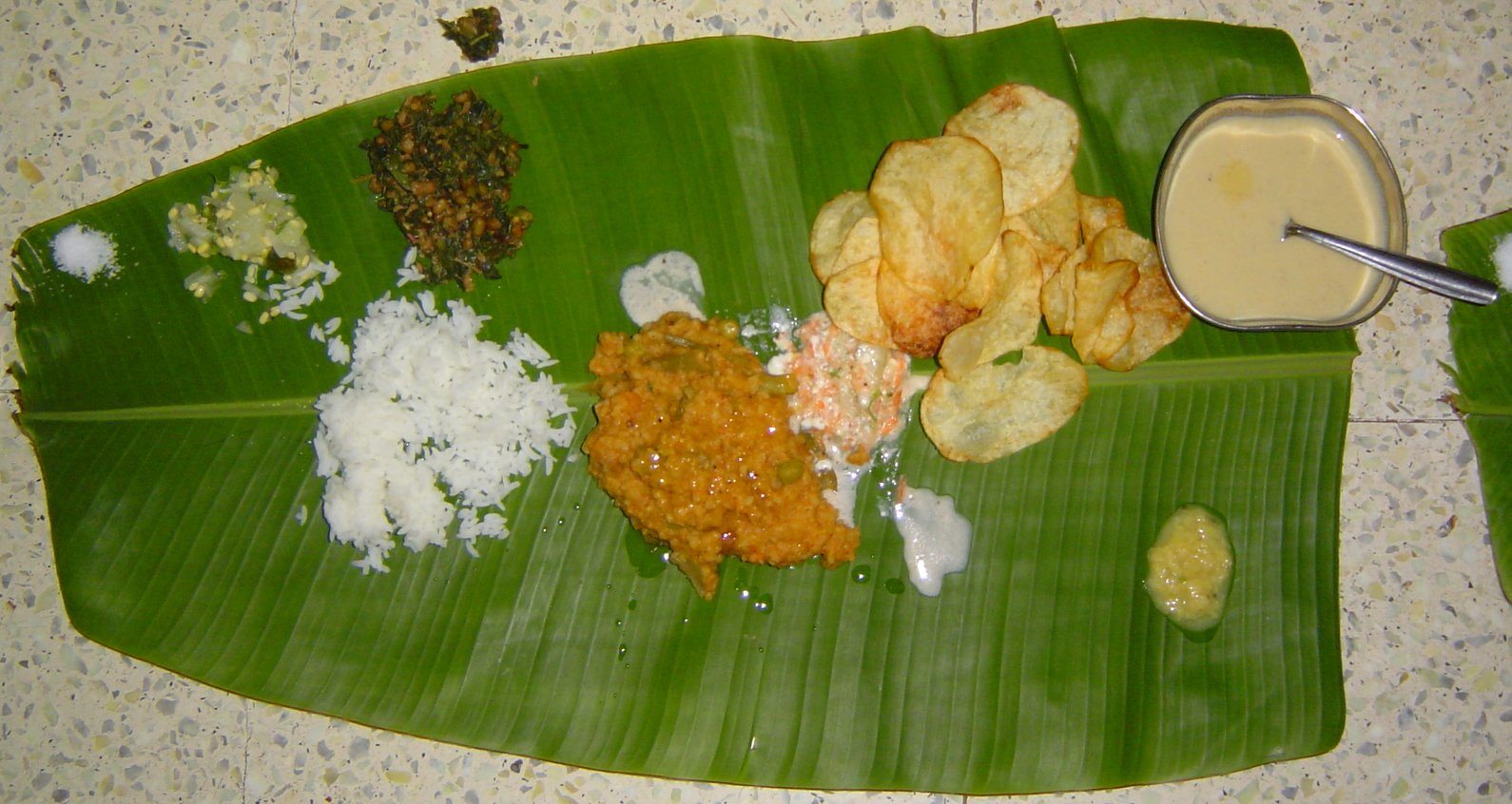 The Cuisine of Karnataka – North versus South
The kitchens of north Karnataka favour a baked roti, made from either jowar, bajra or wheat flour and pappadums served with a variety of chutneys or jhunka, masala-spiced cakes. Popular chutneys include a variation created from ground peanuts or sesame seeds as well as a chutney paste, bursting with red chillis called kempu khaara, often used liberally as a condiment.
Sour, tangy soups such as saaru are seasoned with onions and green chillies and consumed with rice; there are usually plenty of raw vegetables utilised in cooking also, such as radish, spinach, fenugreek and cucumber.
In the south, they also use jowar and bajra flour to form their staple breads. Hefty breakfasts are preferred, usually consisting of a steamed, grain-based dumpling dipped into saaru or a curry dish along with a portion of rice and dahi. Salads and other cooked, spiced vegetables are also popular with spicy chutneys and pickles – a stalwart at any table in Karnataka.
Favourites of Karnataka
Some of the best loved meals and signature dishes of Karnataka are rice based. Chitranna is a rice dish peppered with vegetables and cooked in aromatic spices including mustard seeds, cumin and turmeric. Mandakki is a puffed rice recipe mixed with green chillies for heat, plenty of spice, nuts and grated coconut. Bisi bele bath and vaangi bath are cooked rice favourites, rich with oil and often mixed with daal.
Dosas are a favourite of Karnataka – these rice batter pancakes can be stuffed with all sorts of fillings such as potato and various vegetables or else slathered with condiments like coconut or onion chutney. A melting dollop of ghee on a plain dosa also makes a great tea-time snack.
There are a great many versions of saaru that are consumed as a main dish from sweet, tangy broths to curries thickened with pulses or yoghurt. Huli is an integral dish of the menu of Karnataka, a daal simmered with coconut, tamarind and various spices and herbs.
You may recognise the influence of this adventurous tradition of food in some of the vegetarian options on the ever-changing menus of London's best Indian fine dining restaurants. Sample and enjoy!