It's official: sightseeing on land is 'for the birds'. If you want a truly unique experience and the best possible vantage point, hop on a charter chopper and get sky-high, my friends. You're in for a treat. Going on an aerial tour is a true once-in-a-lifetime experience. Even for the strictly terrestrially-minded, one ride and you'll probably agree: helicopters as the coolest mode of tourist transportation out there. (Though, to be fair to other airborne activities, I'm also a big fan of trams and zip-lines). Let's take a look at a few options…
Grand Canyon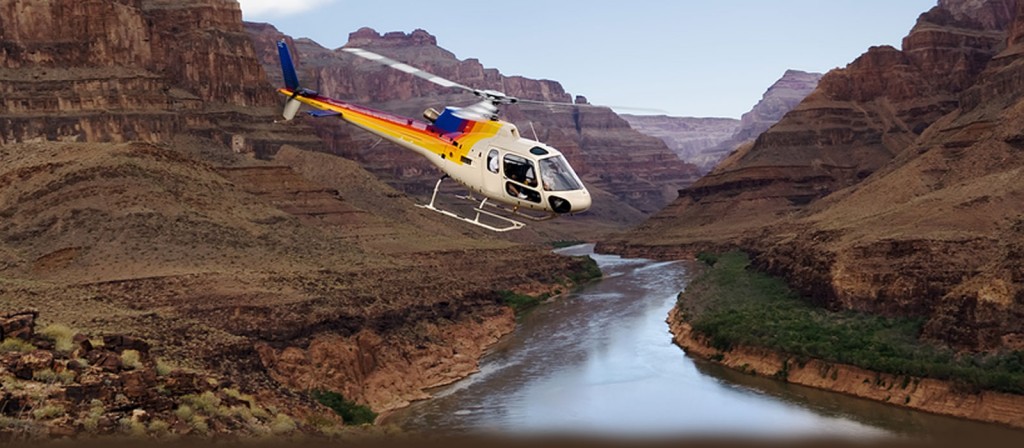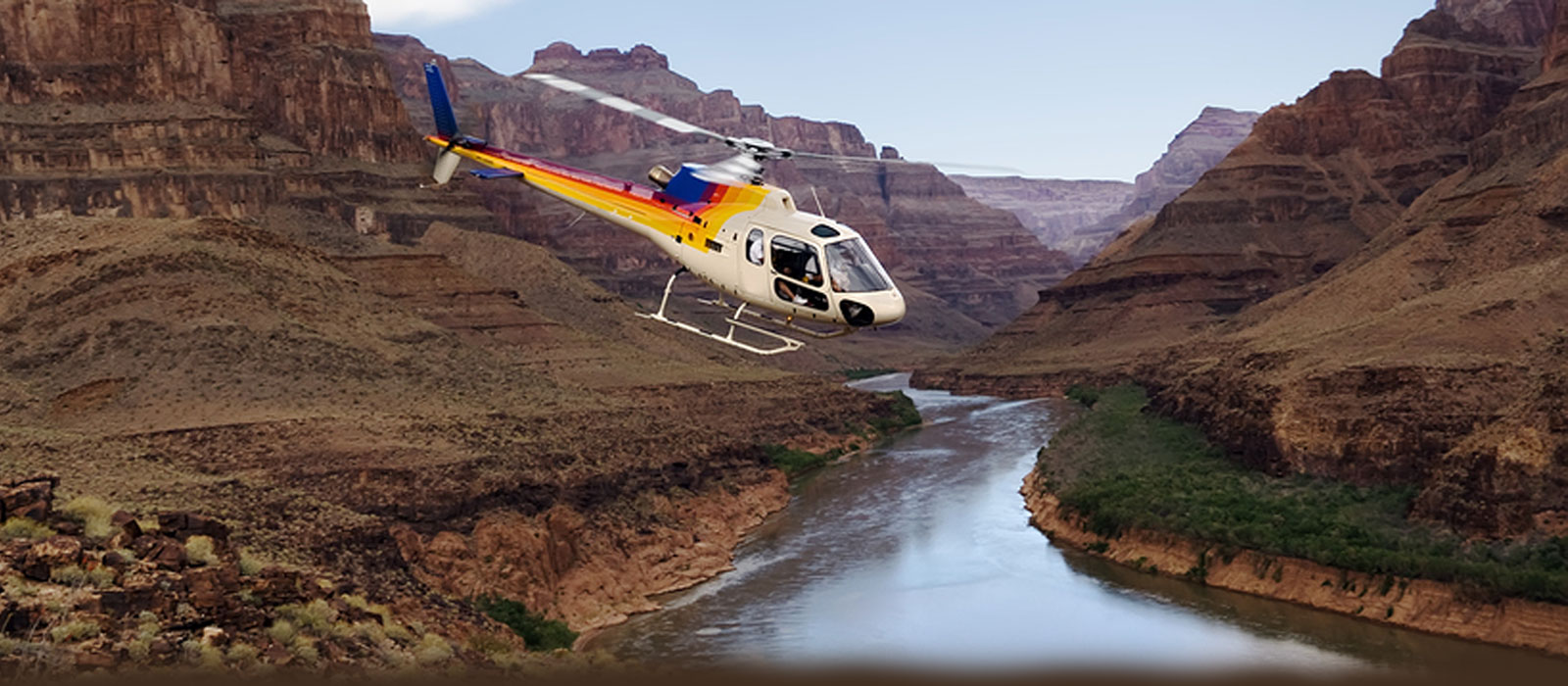 One doesn't many opportunities to literally look down on one of the Seven Wonders of the Natural World. Pretend you're in your very own John Ford western as you dip in and out of starkly beautiful geological formations, cruise over lush forests and hover over the mighty Colorado.
Kauai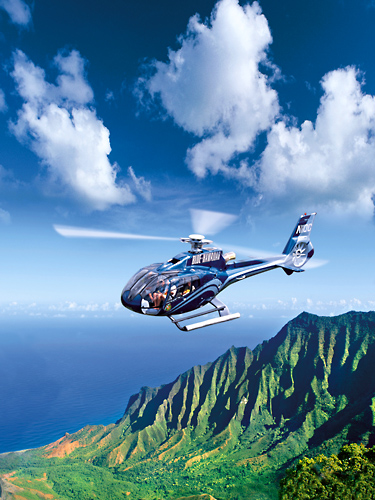 I'm going to go out on a limb and say, I bet any Hawaiian helicopter tour would be outstanding. The remote Pacific islands each have their own beauty, but Kauai is especially unique. Given that this is home to the wettest place on the planet and active volcanoes make this tour one-of-a-kind.
New York City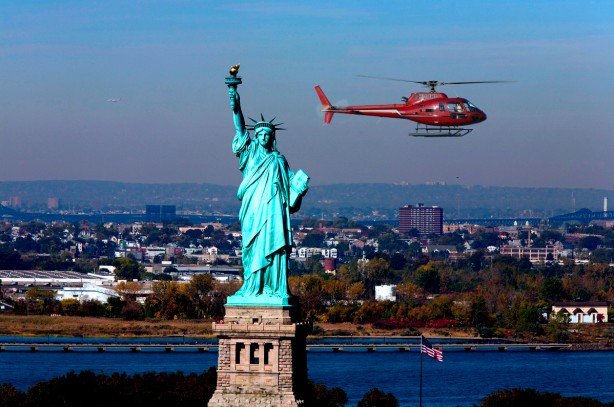 Hello, Big Apple! If you want to get up close and personal with the well-known and beloved NYC landmarks, forget the top of the Empire State Building – you'll want to do this from the air. This one of very few places in the U.S. where man-made structures can tower over you …from a helicopter, no less.
Niagara Falls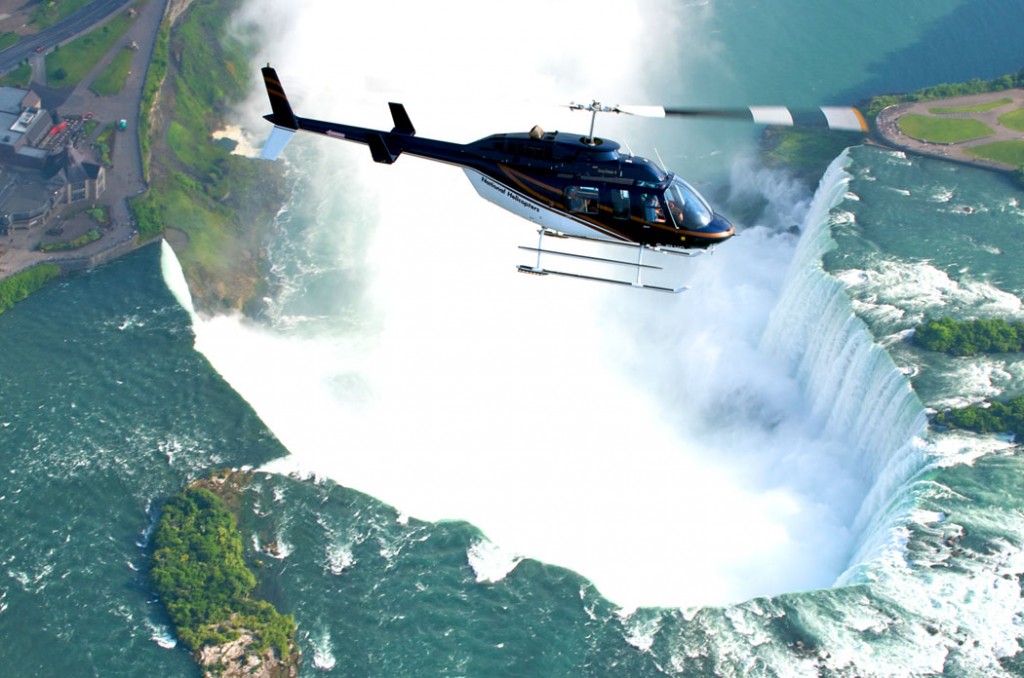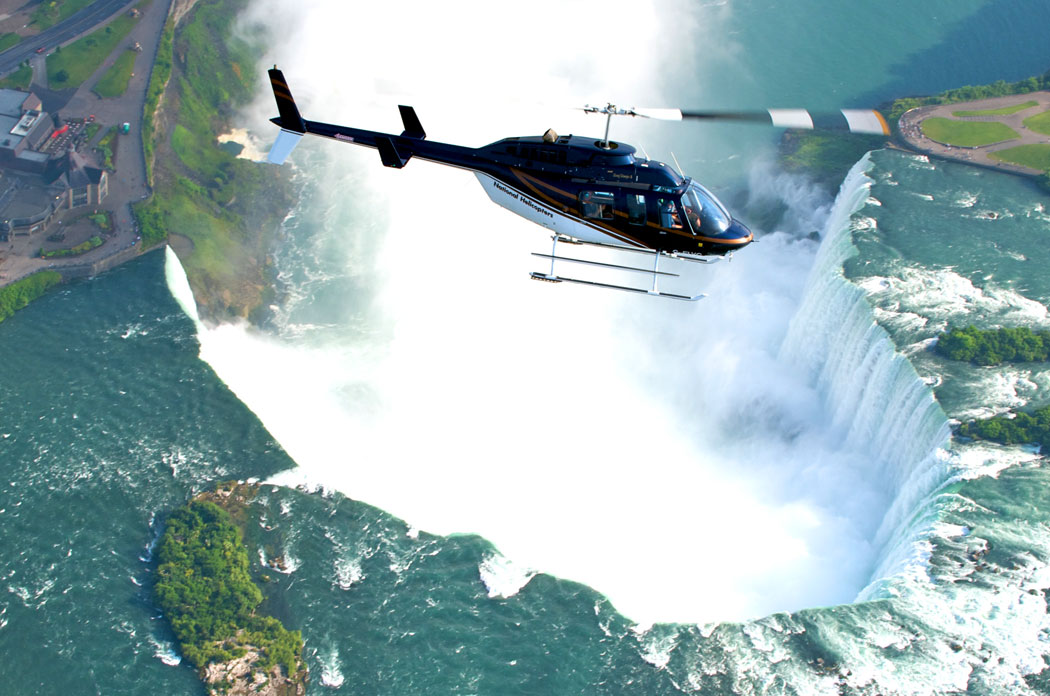 No offense to the scenic splendor that is Niagara Falls…but this picture scares the bejeezus out of me! Even so, taking a glide over the thundering roar of this stunning glacially-formed waterway is clearly the best view around. If I'm not mistaken, this might still be the Honeymoon Capital of the World…
Las Vegas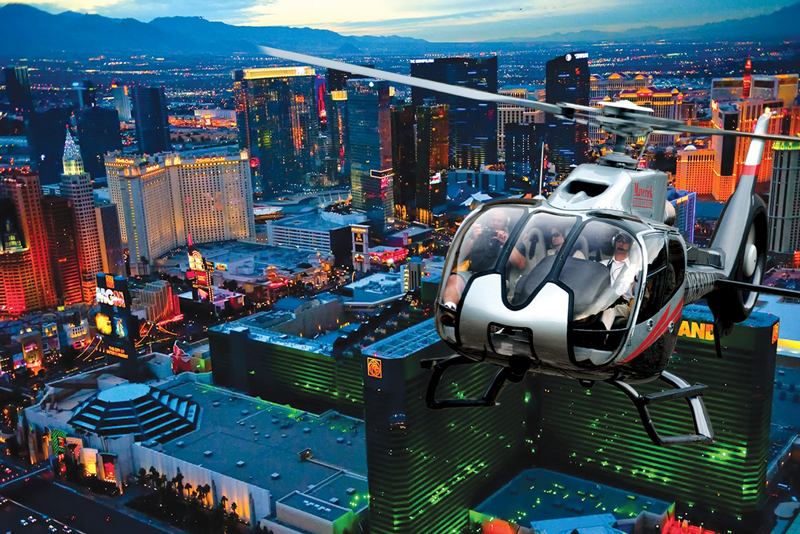 Don't groan. Sure, the town renowned as a total tourist cliché, but the night-time Strip with its twinkling lights and enormous themed hotels, not to mention throngs of free-liquored-up, wannabe-gamblers lining the sidewalks, makes for a rare view. I don't think this picture is…real…but who cares?!
Alaska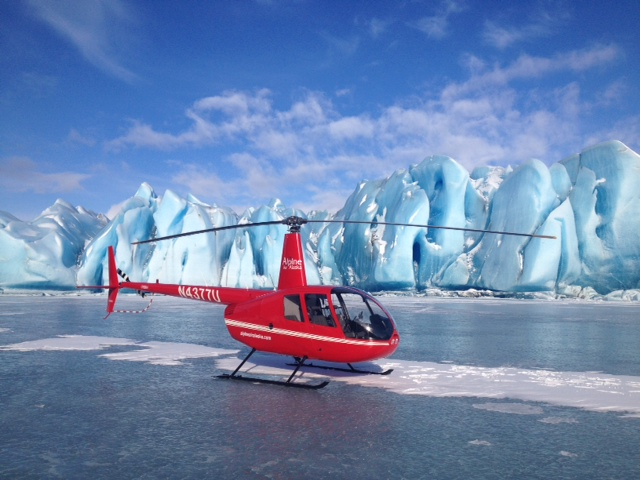 For the near-polar opposite of a Vegas excursion, head to Alaska! I imagine it's quite a serene feeling you get as you sail over the rugged beauty of the last frontier. The pristine Alaskan landscape, not to mention these awesome glaciers, makes for excellent wildlife spotting opportunities.
Idaho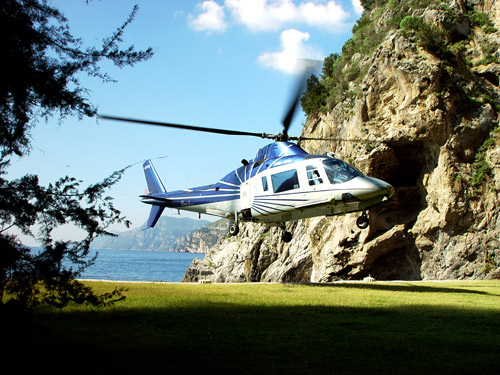 Are you one of those people who think Idaho is just…fields of potatoes? Well, if you are, you're in for an especially big treat. This rural and low-key state is loaded with natural beauty and incredible vistas. I'm guessing the above photo was taken in the Idaho panhandle, where the motto is: Shhhhh.